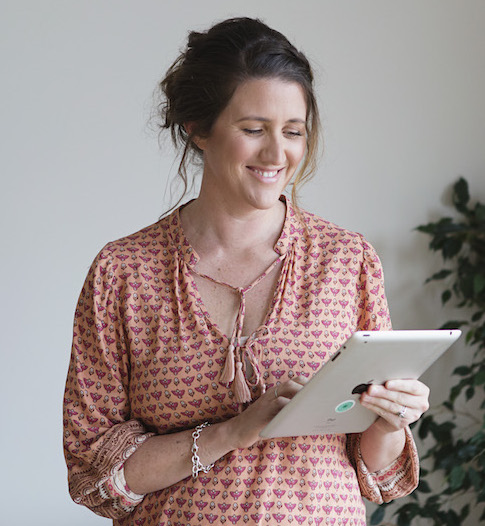 1:1 E-Commerce Business Coaching with Sarah
PRIVATE  1:1 E-COMMERCE COACHING | NEXT LEVEL GROWTH

Struggling to create results for your business, want me to work with you? Need help with your current E-Commerce Business?

There are a number of steps you need to do to guarantee your success when you're starting an E-Commerce Business online. From an idea to getting your business up and running.  I specialize in supporting you and the implementation process of starting an online business or store. I give you the strategies to get your business or back on track, so you can turn your business into a profitable one.

Making money doesn't have to be a struggle.  You just need to get support to fill in the blanks, so you can gain clarity and a clear strategy to get your e-commerce business making money again.

My 1:1 Coaching & Consulting may also suit clients who would like done for you e-commerce product development, brand management and e-commerce website development services By sharing what expertise, I'll give you real, actionable strategies to improve your website and build a successful online business.

1:1 Business Coaching is a 4- month commitment,  I am here to support you as you rise into six, seven and eight figures. You can decide at the end of your 4-month contract whether to continue or not. and Let's be honest. If you were meant to do it on your own, you would have done it by now. It's time to bank on yourself and your business and give yourself the investment it needs to truly THRIVE.

What's working with me like?

Working with me is like fast-tracking your business and results by years.  I am gentle but also firm when tough love is needed, to make sure you get the results that you have dreamed off. Results don't just happen you need to do the work. Instead of you chipping away at obstacles alone, I do everything I can to give you the secrets to success.

How does 1:1 Coaching work? 

We'll get clear on your goals, uncover what's slowing you and your business down or standing in your way and make sure we're a good fit for a coaching relationship.

If we're a good fit and you're ready to turn your business around, then you'll invest in your VIP coaching package. You'll get a contract and a personalized Welcome Pack (which gets you started even before we have our first coaching call), and then get to work 3 x times a month.

You also have unlimited access to myself via email and a private facebook group throughout our time together.

Ready to invest and create results? Let's do this! Book your free strategy call and let's see if 1:1 coaching is the right fit for you today!