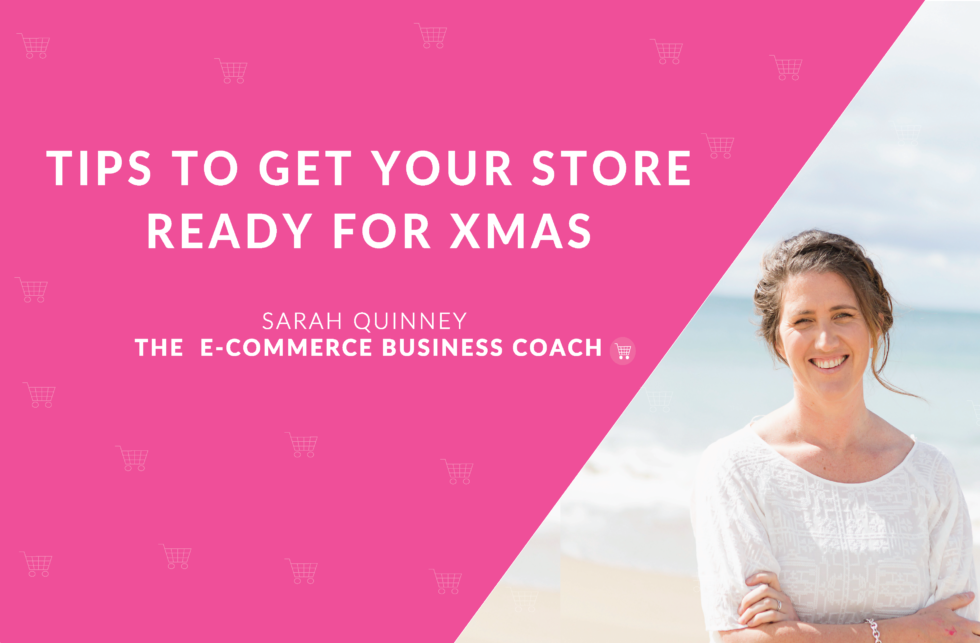 10 tips to get your online store ready for the christmas rush ?
Christmas is the biggest time of the year for online sellers and you need to be ready! So I have put a little guide together for you that gives you  1o ideas on how to be ready for the online christmas freenzy!
1. Be prepared
Start with planning the products you want to put on sale and at what price you're going to list them. Ultimately, this will maximize your sales, while minimizing the amount of time you'll have to spend updating your online shop on Christmas Day. Also, advertise your promotions early on as well so that you avoid last minute panic. Not to state the obvious here, but here goes: make sure the items you have on sale have sufficient inventory available. Worst case scenario, include real-time stock updates to ensure that you're not selling items you don't have.
2. Have enough stock
I truly can't stress just how vital it is that you have enough stock to meet the demands of your customers – on any day – but especially during the Christmas rush. No need to feel overwhelmed, take it one step at a time. Start with viewing last year's sales volume and consider whether you should expect more or less orders from what you currently see in November, going into December.
3. Turn new customers into loyal customers
Christmas is probably one of the biggest time you will receive new customers. The easiest way to gain a loyal customer is to make sure you have exceptional customer service with their first order.
Don't be afraid to think outside of the box with your packaging – include postcards that have a value-add such as discount codes that can be used throughout January. You may also want to add in free samples of upcoming new products.
4. Deliver before Christmas Day
What is your one customer's biggest complaint, especially at Christmas? Not receiving their package in time right!. With the holidays, people anticipate their packages ever more intensely than normal, because they are spending a lot of cashola and with that customers have an expectation. If you want to be a tough competitor in the marketplace, deliver on time! Be completely transparent concerning any delivery date cut-offs. Some stores even add the order cutoff date for guaranteed Christmas delivery in the header of their site.
5. Add a little spirit to your online store
Get festive! bricks and mortar stores do, and customers tend to expect the same so why not splash a little Christmas spirit – examples include, Christmas banners both on websites and social media banners,
The beauty of being a strong brand is knowing how to do this and still remain true to your brand identity, as shown in the two examples here.  Strong banners and clear call to actions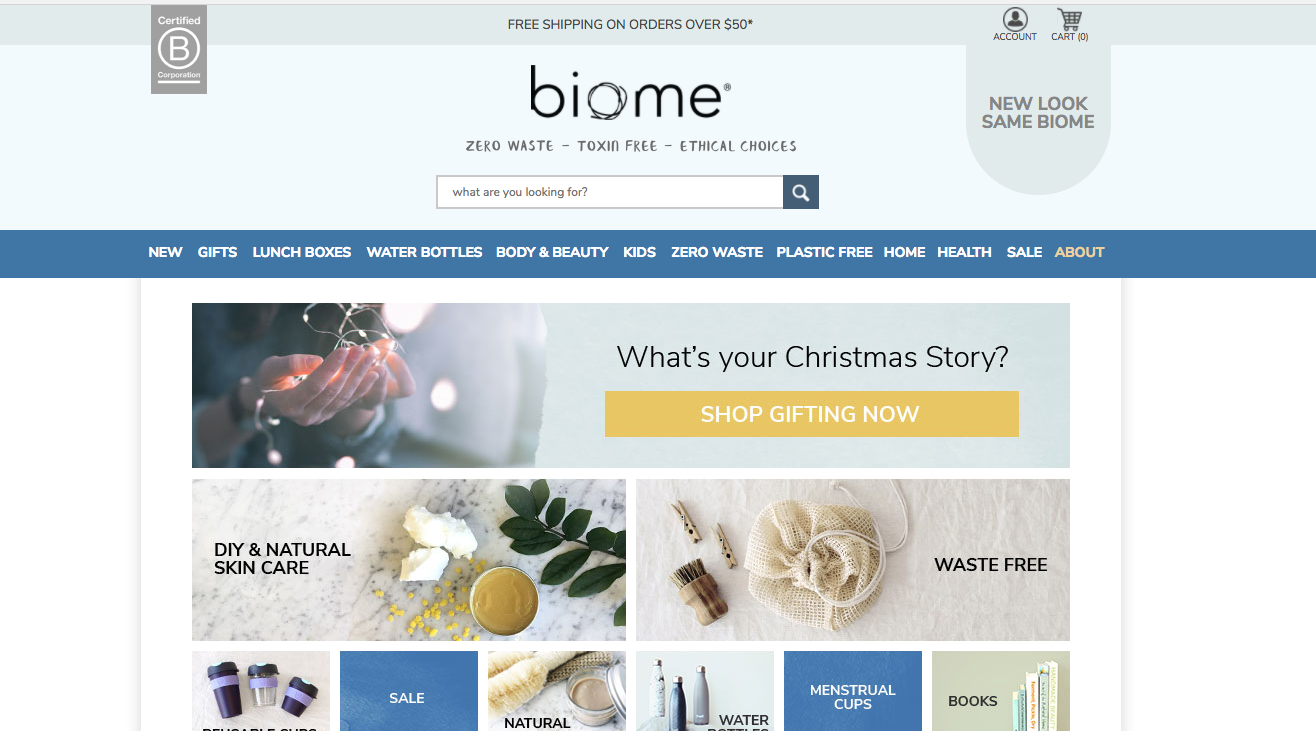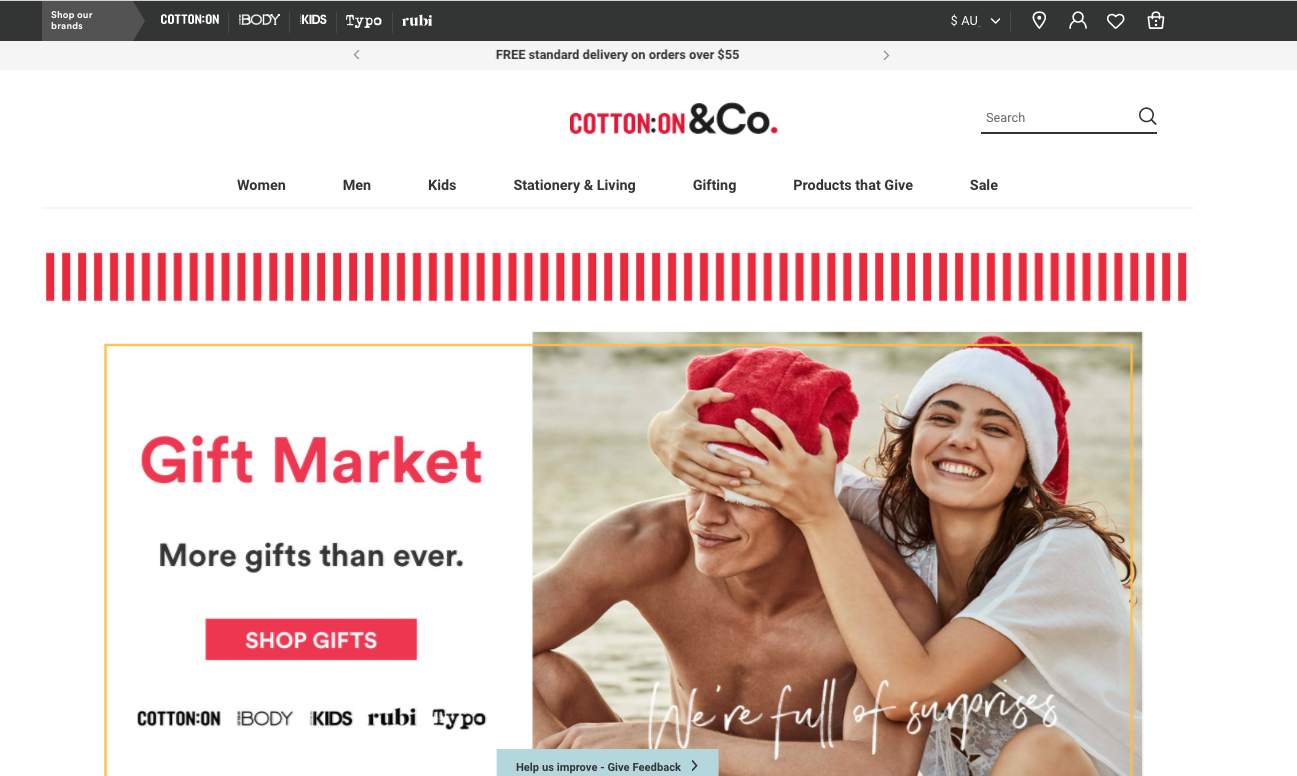 6. Boxing Day Sales
It turns out that sitting around with the family after Christmas dinner drives a lot of people online. Shoppers want to get to deals early and it seems as if the traditional boxing day sales are starting earlier and earlier…
7. Prepare to receive more traffic +Make sure your website is up to speed 
You must get the right hosting for your website, ensures your website's ability to keep up with higher than average traffic. Otherwise, a small outage could potentially cost you thousands in lost orders.
Performing a quick test of your page speed and loading time will help you decide where to start optimizing when it comes to looking at other areas of improvement in page speed. A faster loading page will also help reduce the load on your servers by ensuring that each request is handled as quickly as possible.
9. Gift your merchandise
Simply add a 'Gifts' section to your main category menu with a curated set of gift ideas.  If you have a lot of products, group these into price brackets e.g. 'Under $25', 'Under $50', "Under $100"  as well as Promote gift cards.
10. Email your current customers
Customers shop from their email.  Make your Christmas email jammed packed with products and clear call to actions, ensure you're offering a really strong Call To Action.
We are living in a digital age, folks! And with the digital age comes the need for convenience. People browse websites from mobile phones and tablets more than they do on desktop computers. It's the way of the world today, so you must keep up – make sure your website is mobile optimised.
Lucky Last – Get ready for new year!
The brilliant thing about selling online is the list of email addresses you gather per order. Take those lists and upsell your customers through strategic email campaigns throughout the year.
Wishing you all a super bonus sales season this Christmas!
When you're ready to grow your e-commerce business, here are 3 options to start and scale your e-commerce store.

1. Want professional help in setting up and optimizing your Facebook™ Ad campaigns? Learn more here

2. Apply for  1:1 VIP e-commerce coaching– My High-level, Growth, strategy and my done-with-you 1:1 e-commerce coaching programs.

2. The E-Commerce Business Owners Mastermind – Growth, strategy and community of amazing e-commerce business owners, starting and scaling their brands!