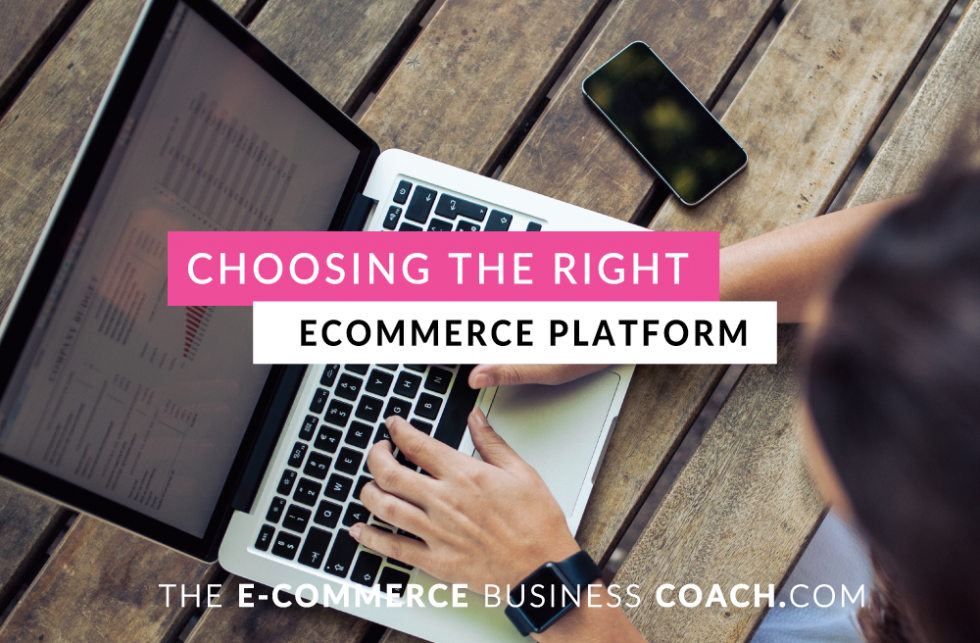 Choosing The Right E-Commerce Platform for Your Business
So you have decided to start an online store. and  you've decided what you'd like to sell, so not its' time to choose how you will sell it.
Selling online can be easy but it can also be overwhelming.
There are hosting platforms such as Shopify, Big Commerce, Woo Commerce and even more.
And there are also sales channels such as Etsy, Amazon or Ebay  I like to think the later more as Marketing Chanel's. And they are an amazing way to sell your products. E-Bay especially for online retails and with Amazon coming to Australia soon this will be another market place to keep a very close eye on.
While there are benefits to selling via marketplaces, for longevity  it is really important to establish your brand and choose a platform that allows you to have complete control around your brand and your products. In other words its on your terms!
I personally recommend Shopify (yes I am an affiliate) however let me tell you why below. Its is also the platform I used to grow my online store. If you are wholesaling a product I do recommend looking at Big Commerce as there are many features Big Commerce has over Shopify ( thats for another post )!
Some of the key things to look for when choosing a shopping platform include:
High percentage of uptime, that means your website doesn't just crash.
Easy of use – you don't need to pay a developer every time you want to make a change
SEO friendly features – mobile optimised. Given that 98.9 Million mobile users have purchased online it really is a must!
Help desk & Unlimited support
Powerful back end plug ins and integration
Easy and secure payment processing – must include Paypal, Stripe and AfterPay
Beautiful themes that do not cost a fortune
easy plugins such as Ebay, Amazon and Shipping Couriers.
One of the biggest positives of using a hosted platform  is that all The technical stuff is taken care of
I have seen too maybe small eCommerce businesses struggle with old technology to finally bit the bullet and change over to platforms such as Shopify to then witness their sales double within the first month. How does that happen? Well Shopify is adaptable for all your needs and whilst you pay a percentage of sales deepening on how much you sell, I factor these costs into say a developers insurance that is your paying a small fee for a big company to be ahead of the game all the time. Small price to pay now than a massive one later when your technology is now out dated.
Reports are also a must in any platform. Being able to see real time what is happening in your store is essential – there really is no point marketing a brand if you do not have the data and see how your customer interacts on your store!
When you're ready to grow your e-commerce business, here are 3 options to start and scale your e-commerce store.

1. Want professional help in setting up and optimizing your Facebook™ Ad campaigns? Learn more here

2. Apply for  1:1 VIP e-commerce coaching– My High-level, Growth, strategy and my done-with-you 1:1 e-commerce coaching programs.

2. The E-Commerce Business Owners Mastermind – Growth, strategy and community of amazing e-commerce business owners, starting and scaling their brands!