Increase Sales, Increase Revenue, and Get Real Results with an E-Commerce Specialist.
Digital marketing for online stores
Undoubtedly, digital marketing is essential for the success of your online business. But what are the best digital marketing strategies to reach your target audience? Engage an e-commerce specialist to find out!
E-Commerce business specialist
Hundreds of women have used my proven e-commerce growth strategy to scale their businesses. Build a solid online brand presence and add $20-100K monthly to your income while gaining customer loyalty. By joining our community, you become part of the top 15% of performing e-commerce stores. Join the community of female entrepreneurs fast-tracking their way to success.
Scale your business successfully 
My e-commerce course results have been incredible over the years. See how my e-commerce business coaching has propelled e-commerce brands.
Be the leading brand in your niche!
Sign up for the next offering of my  Women in Business Mastermind course.
See What My Amazing Clients Say About their Growth in their E-Commerce Stores and Brands

Client Results 2017 – 2019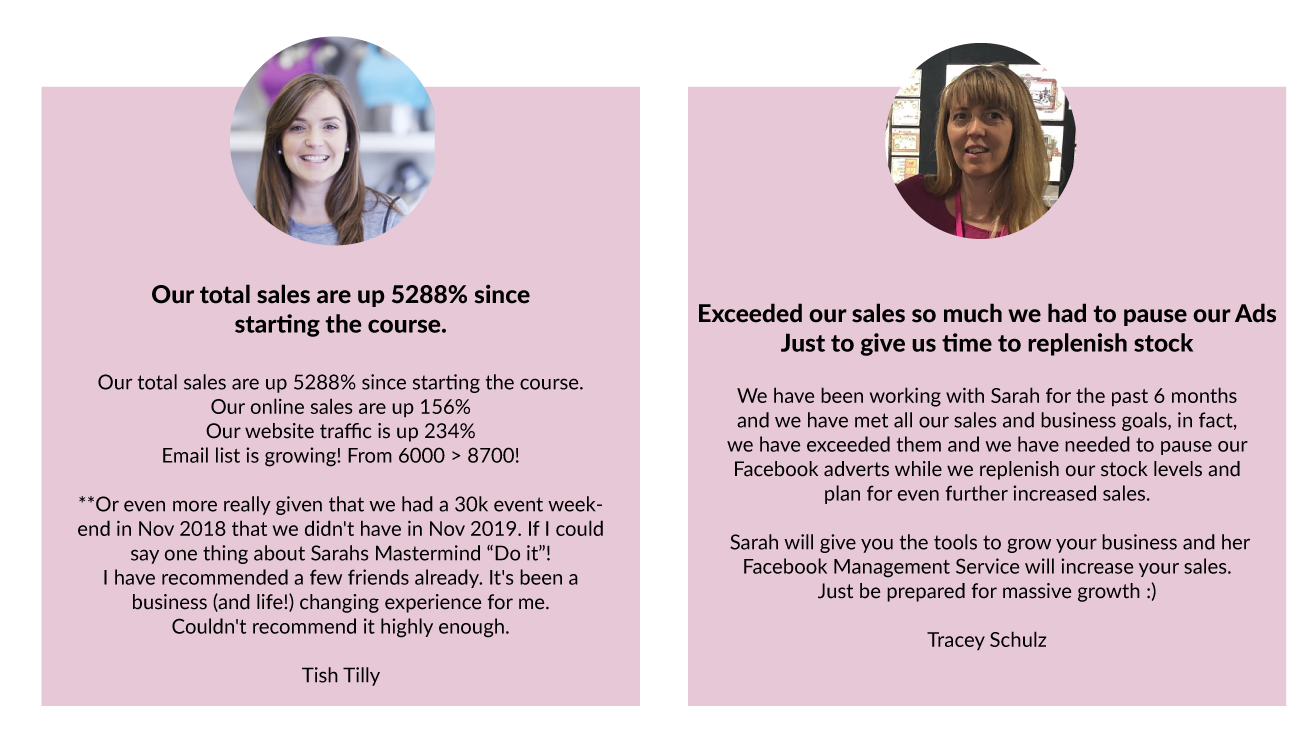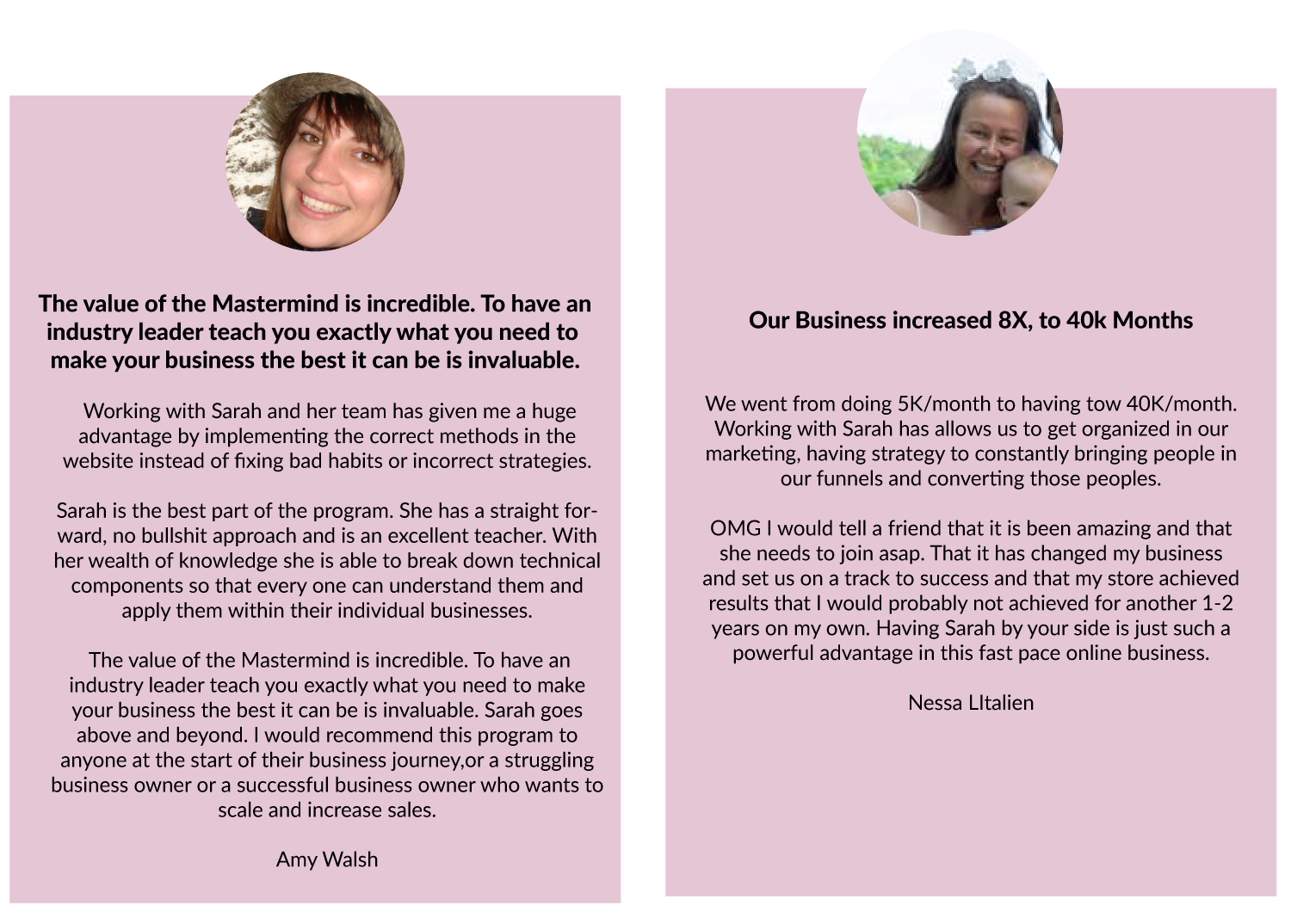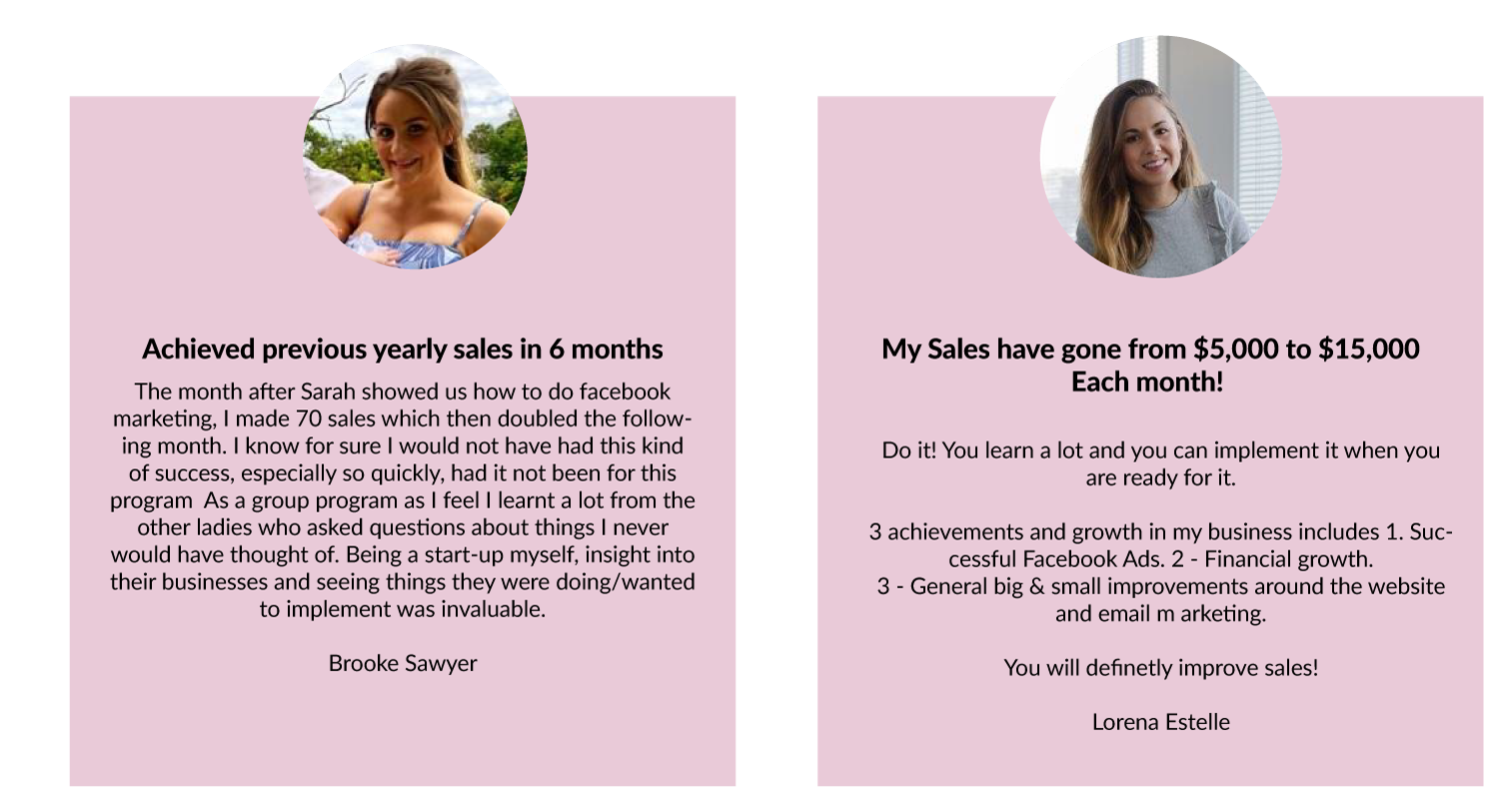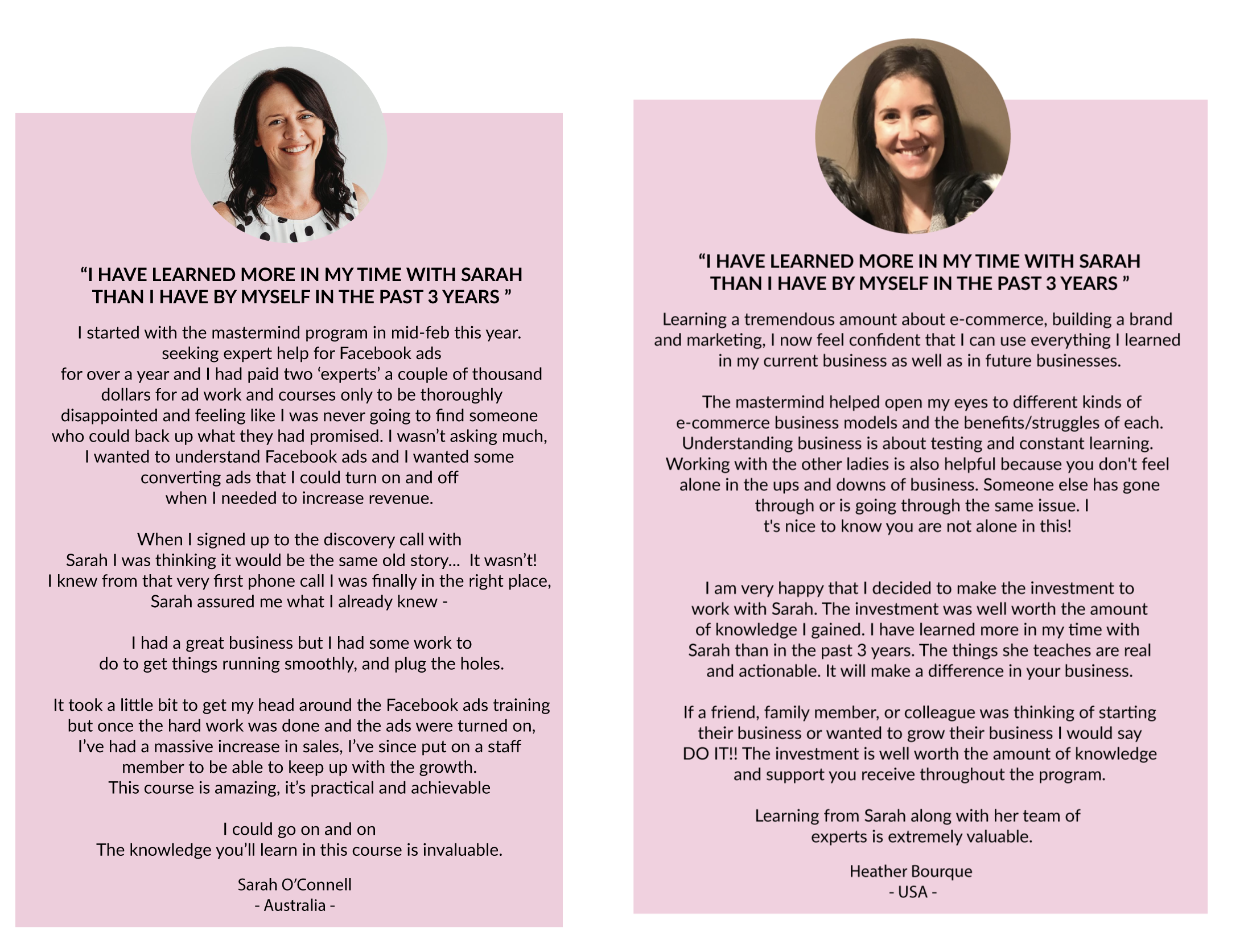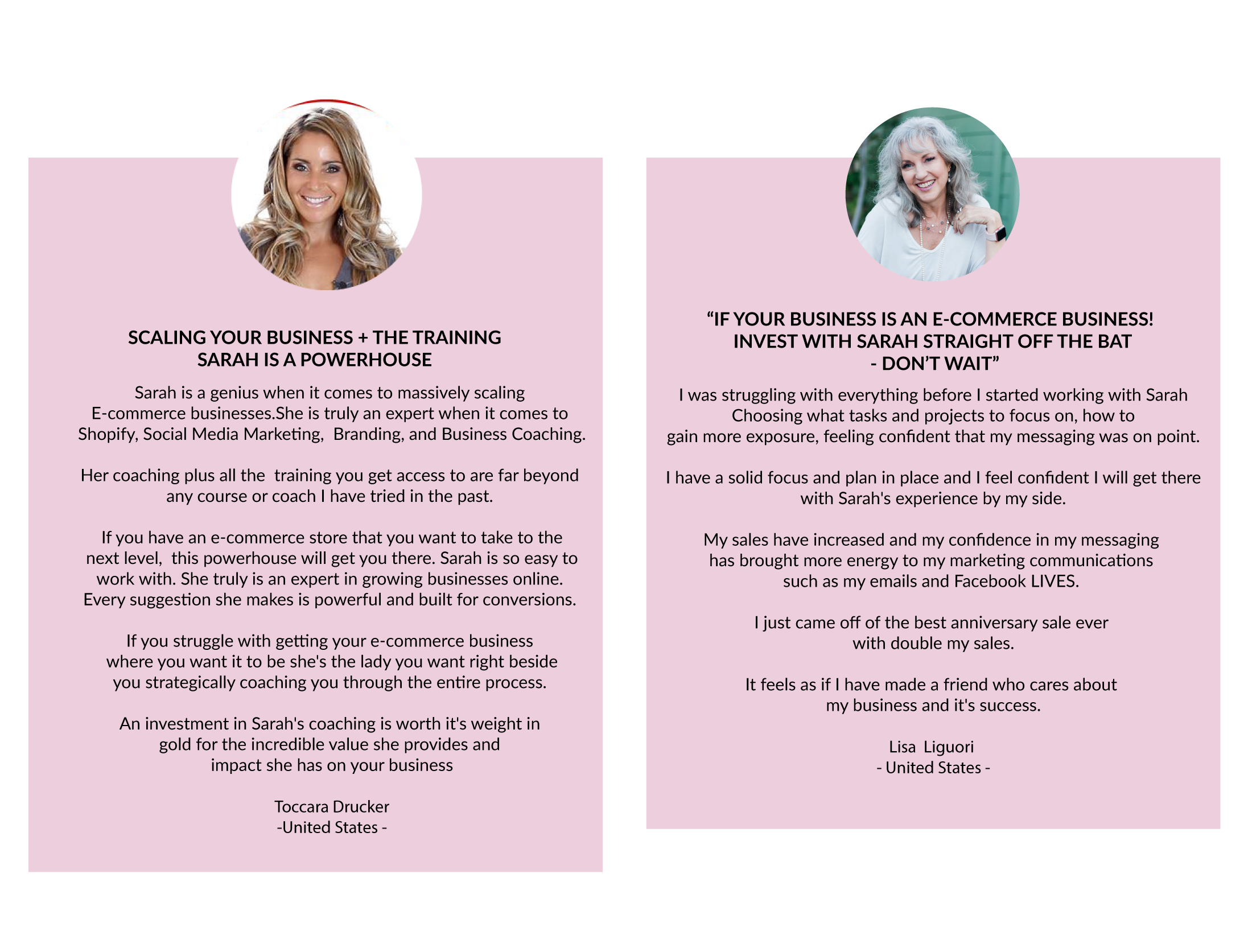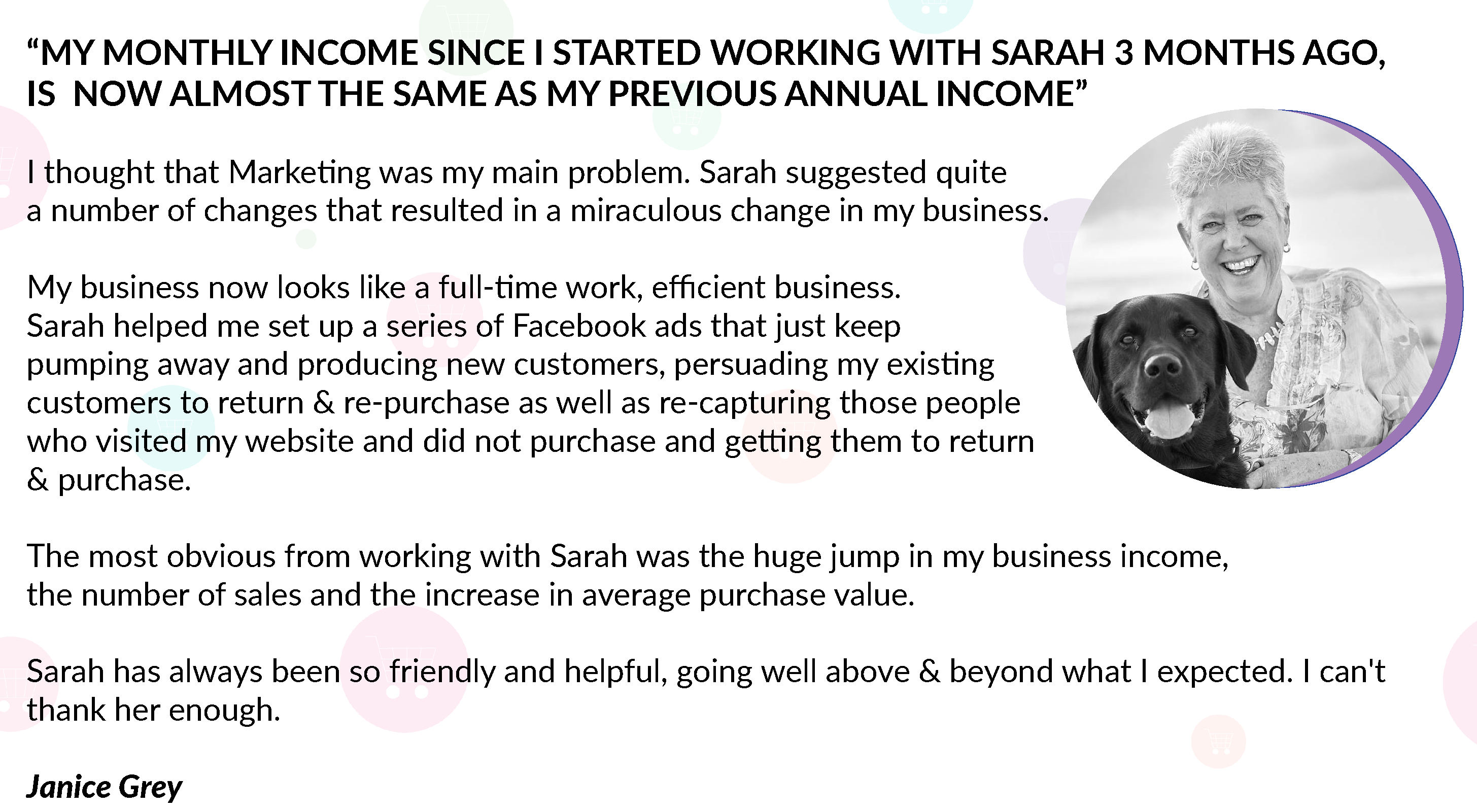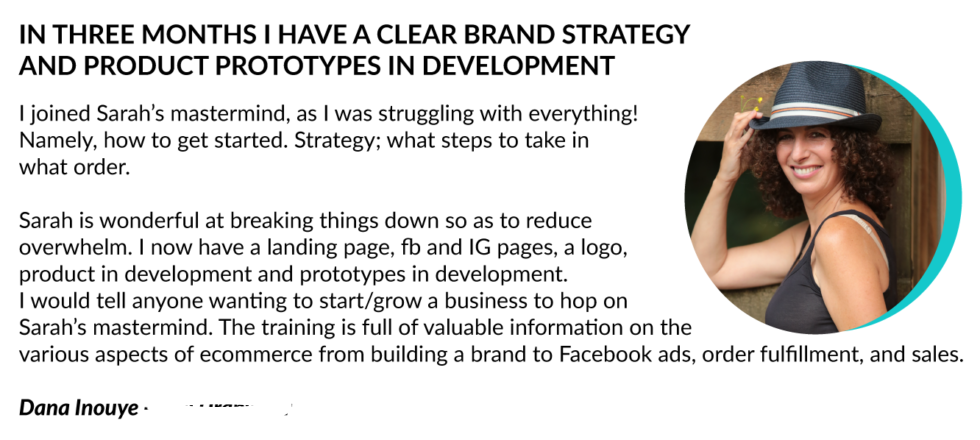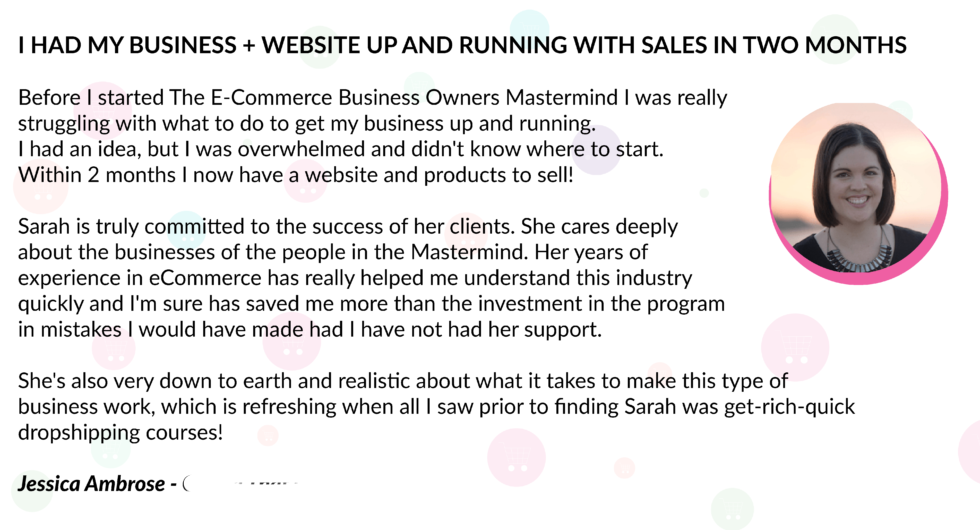 2017 – 2020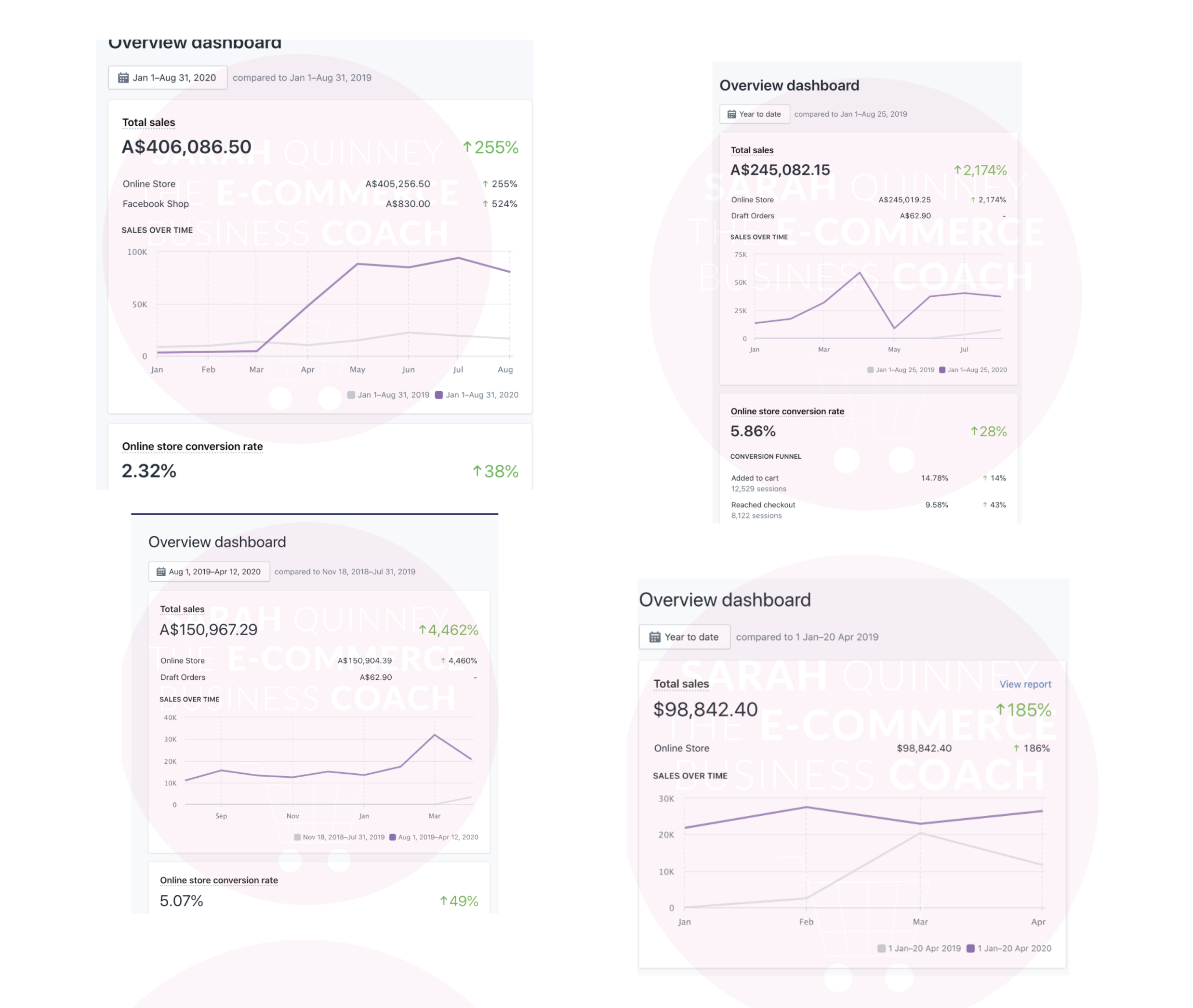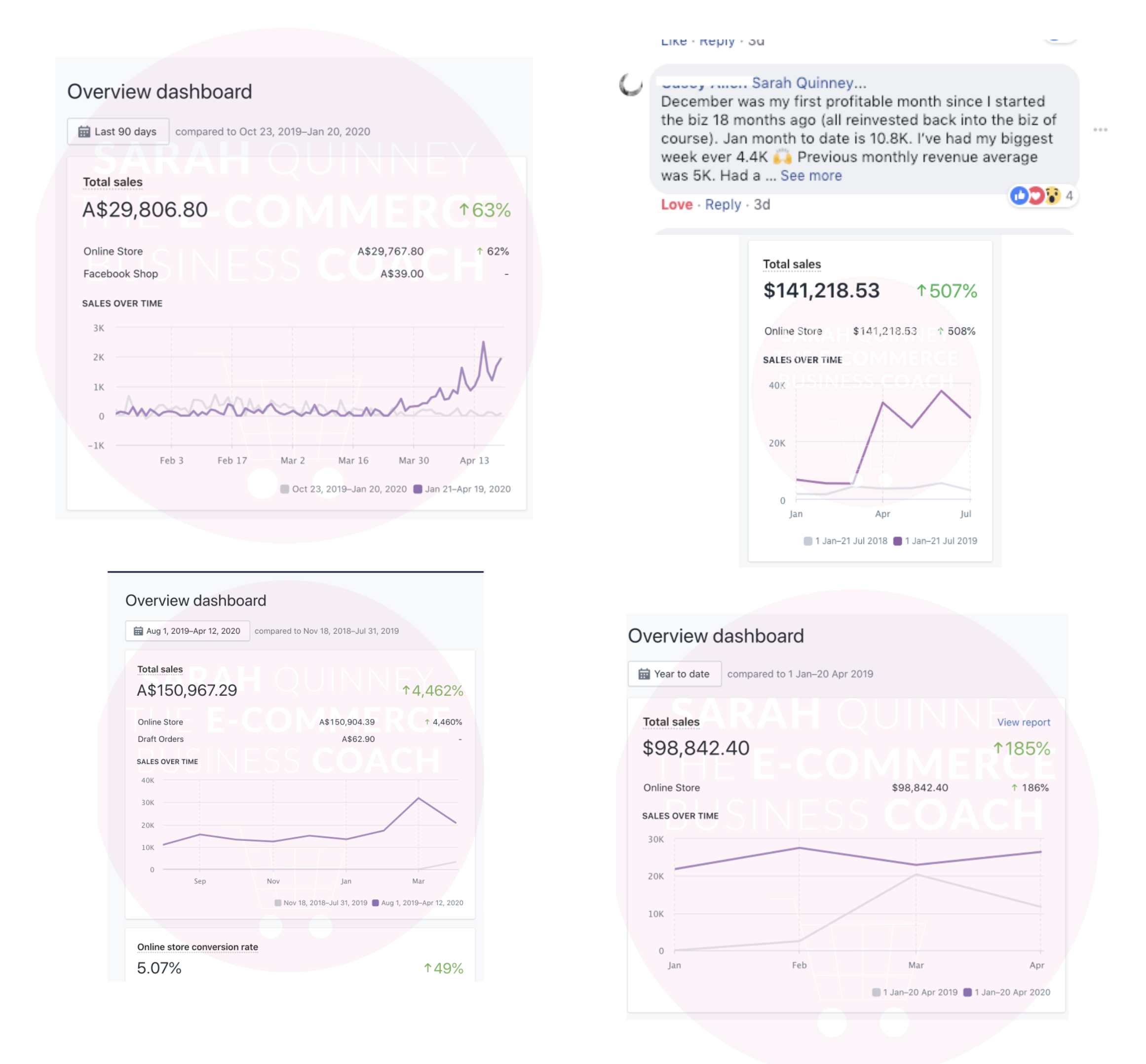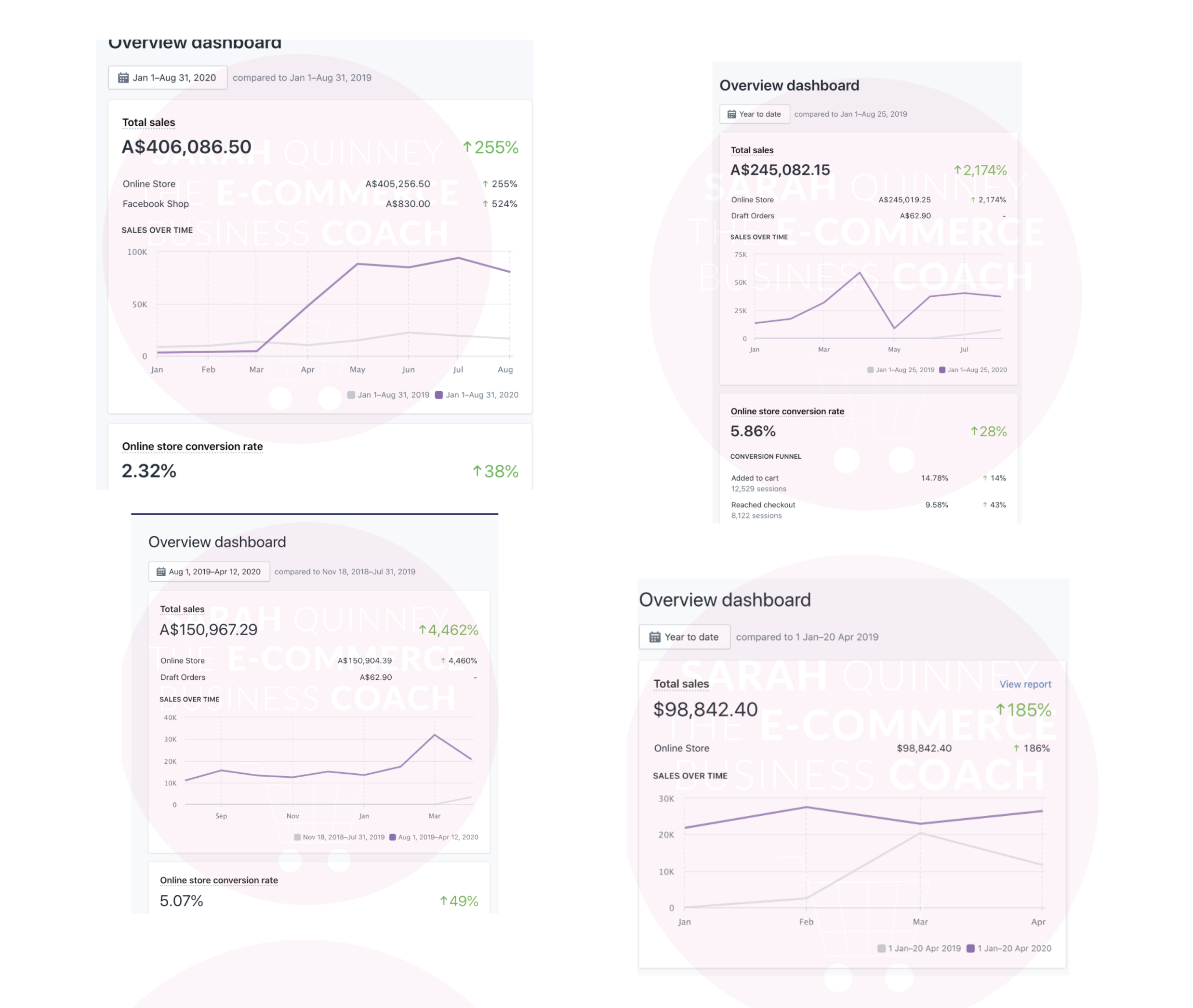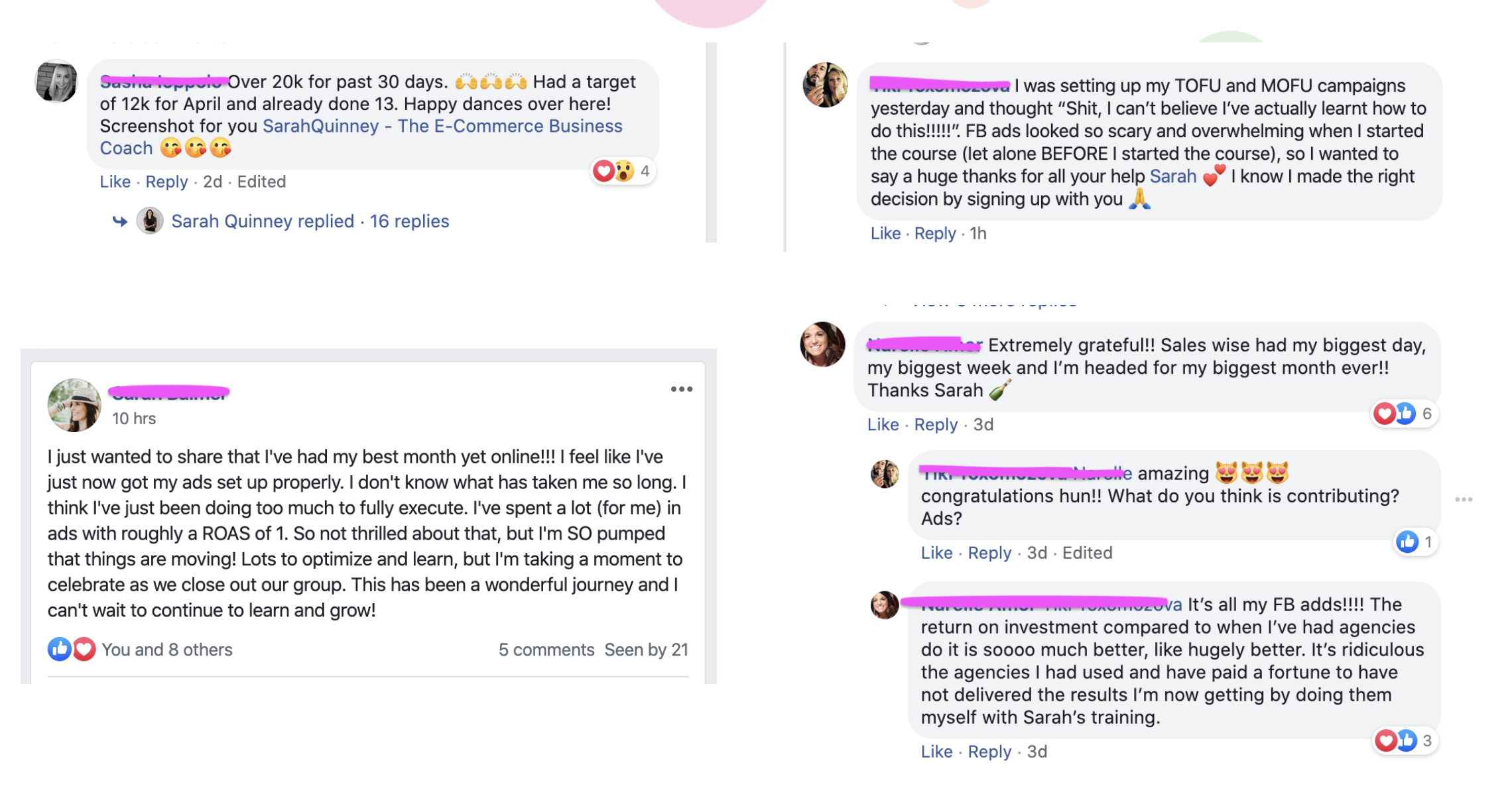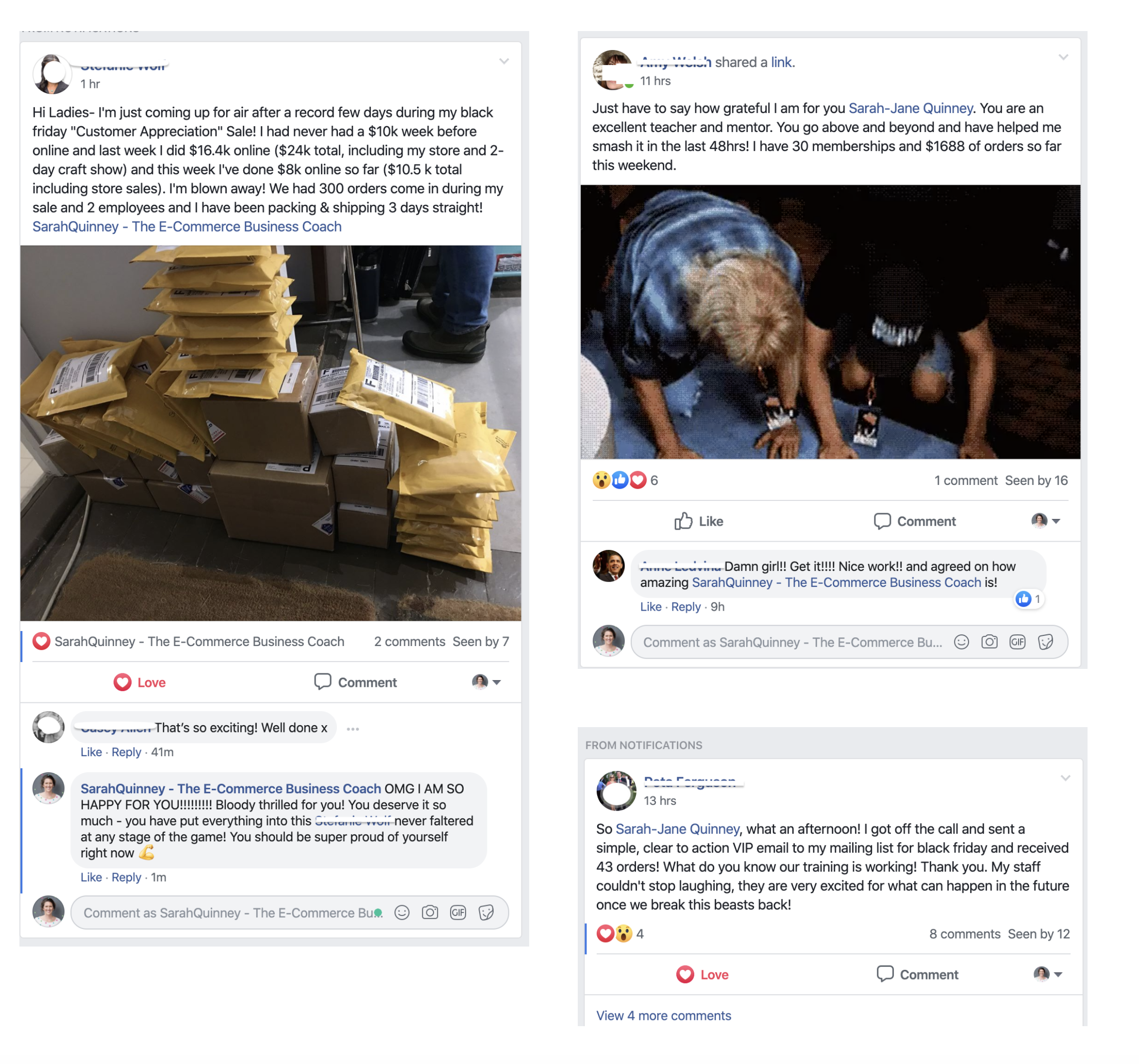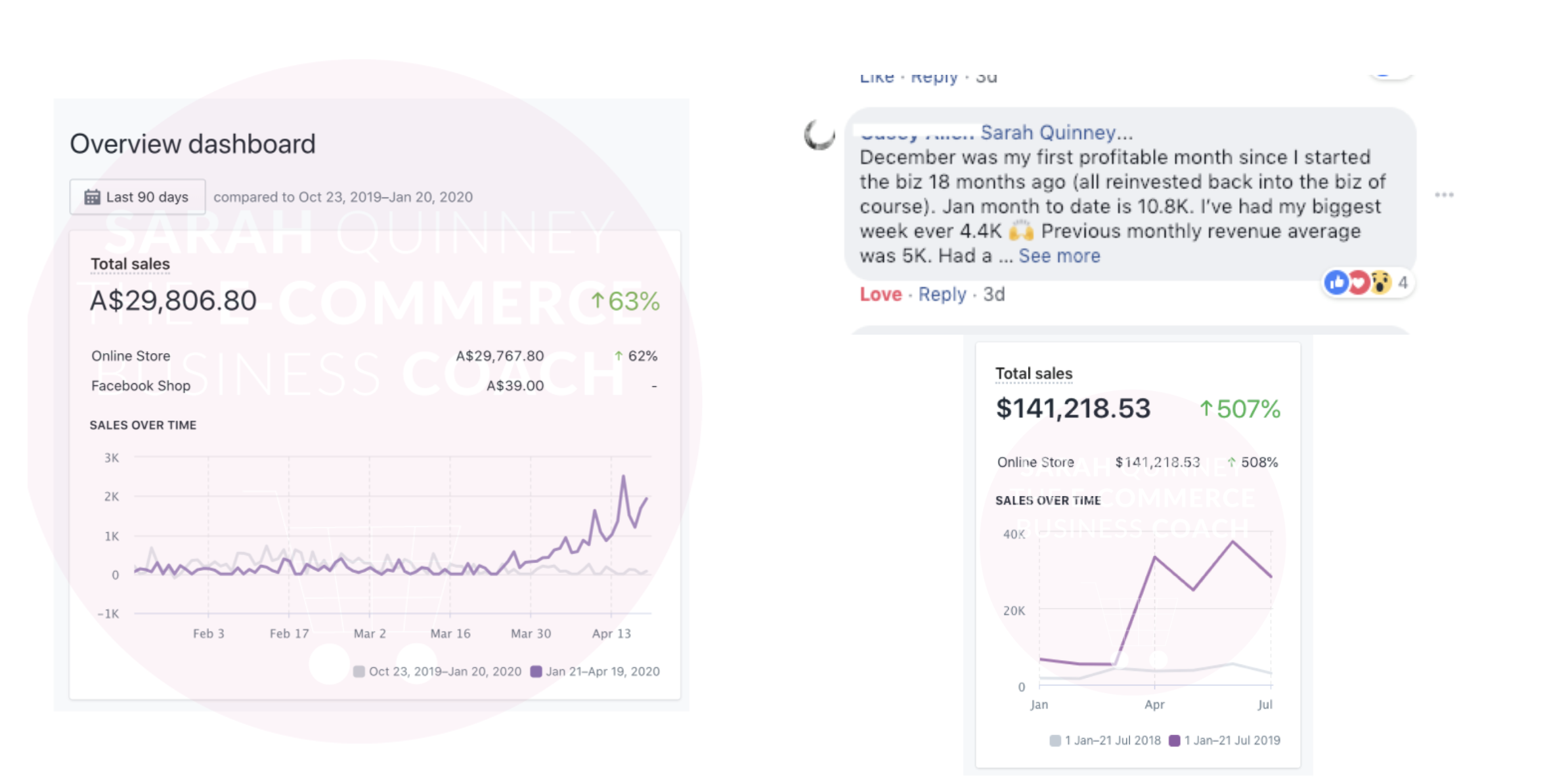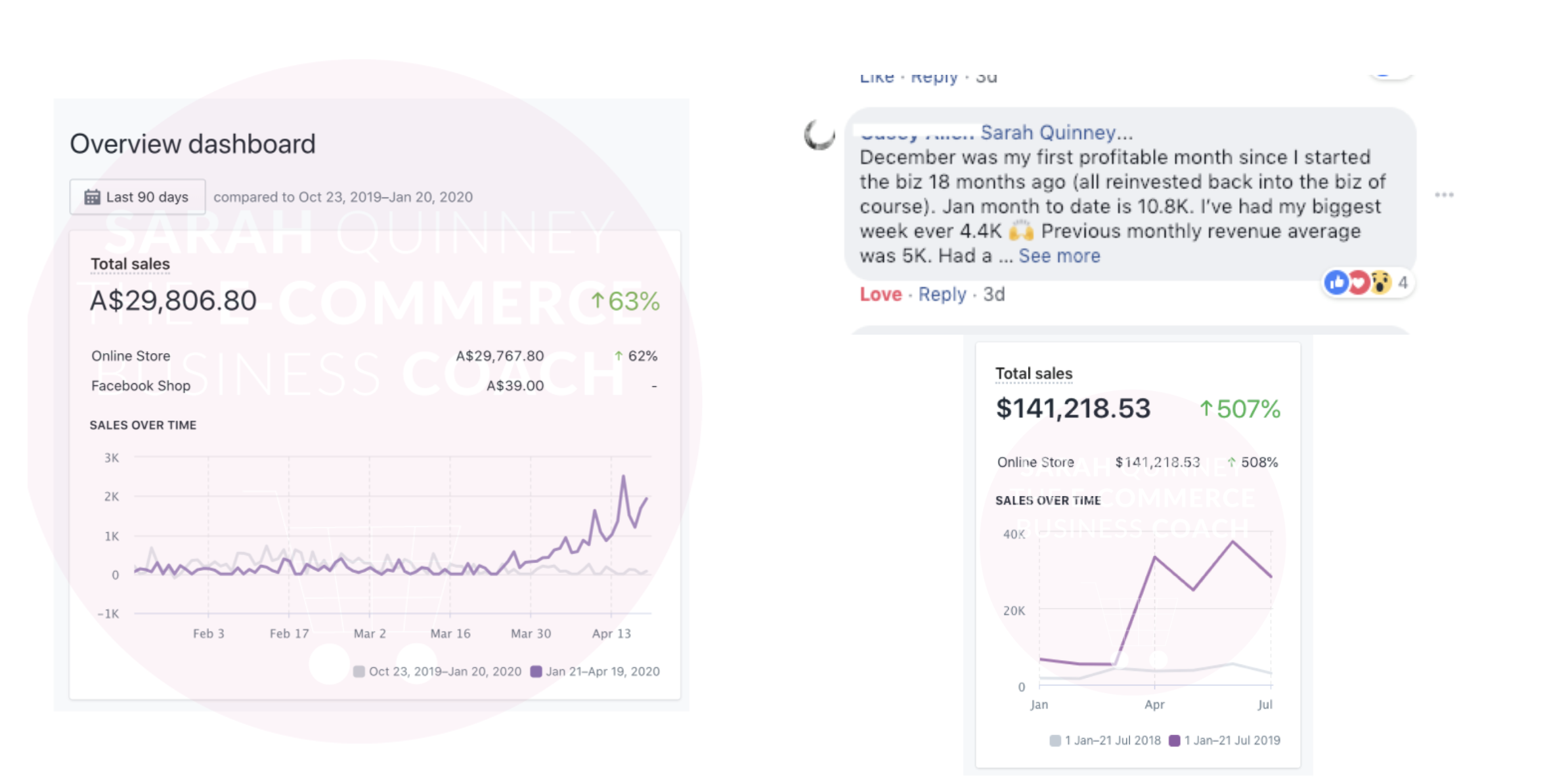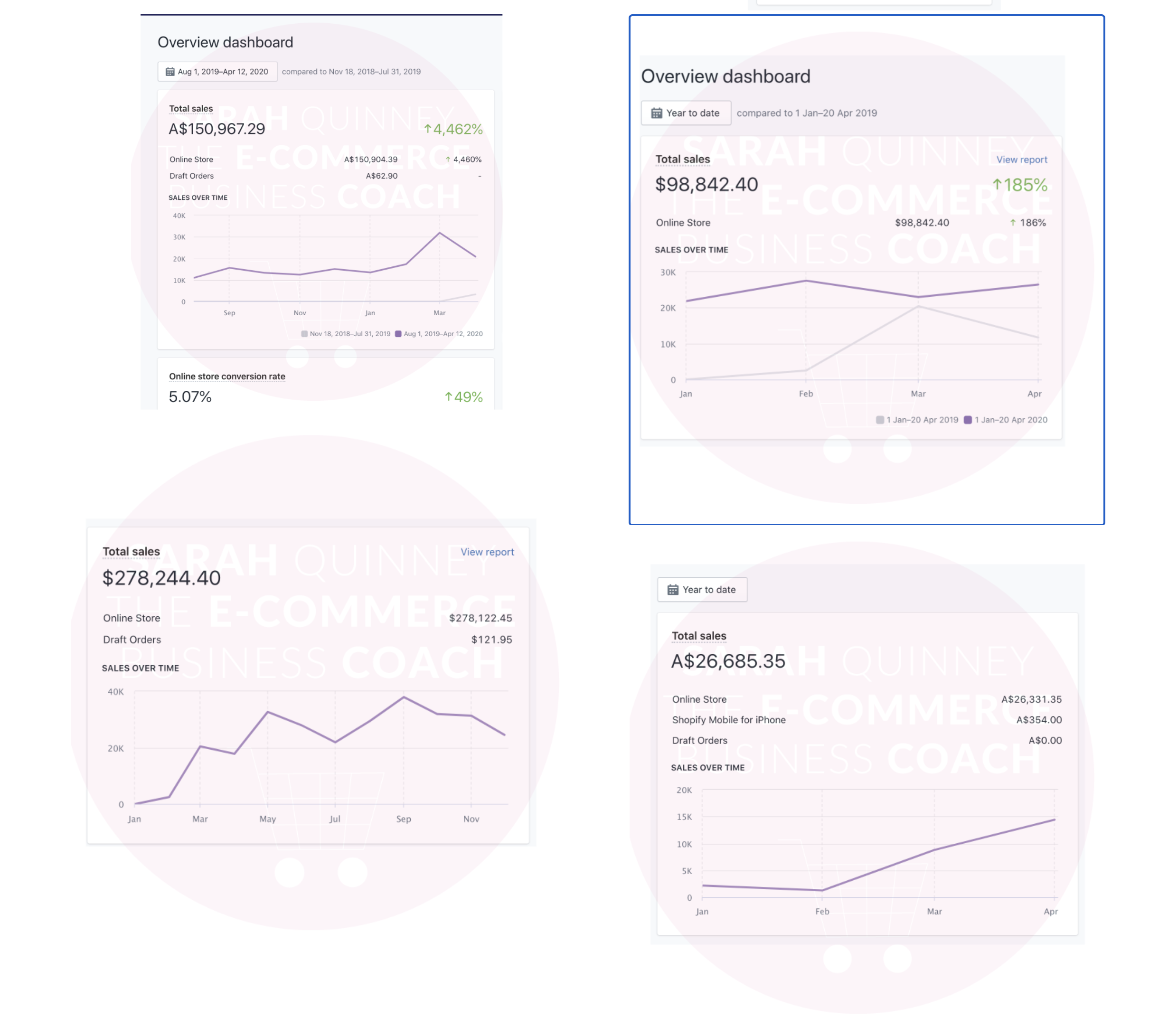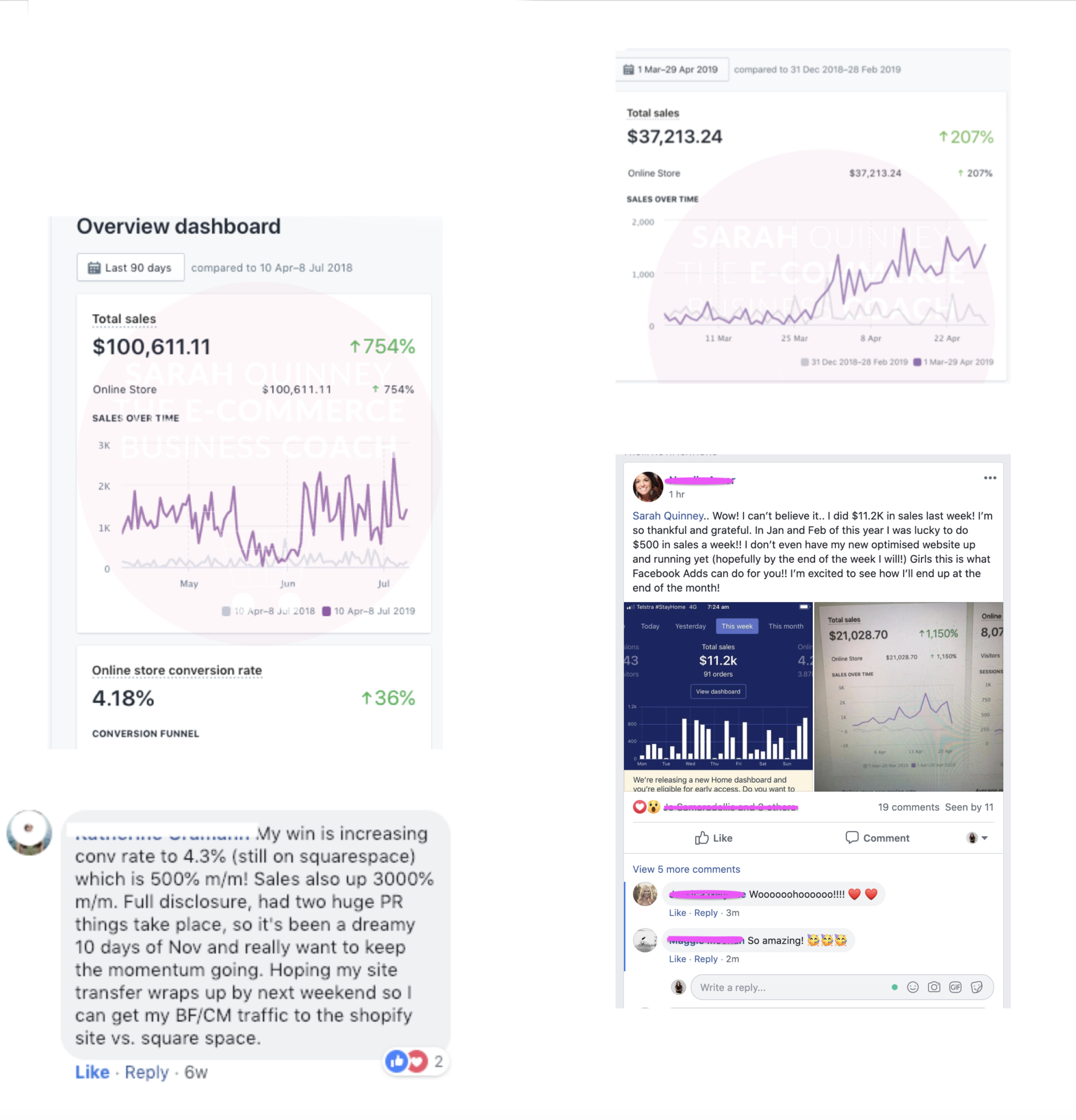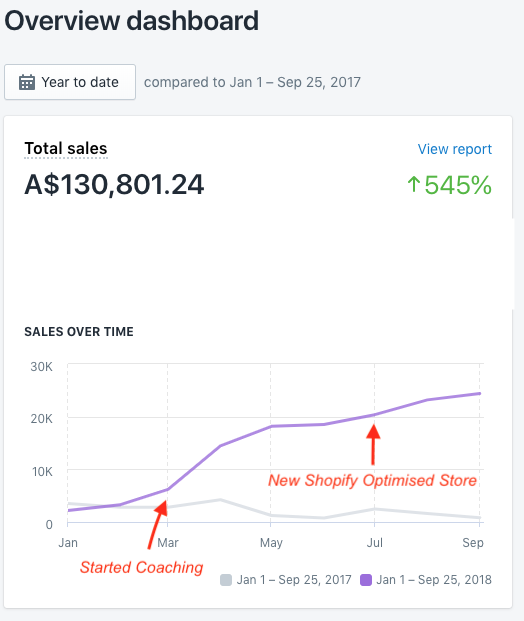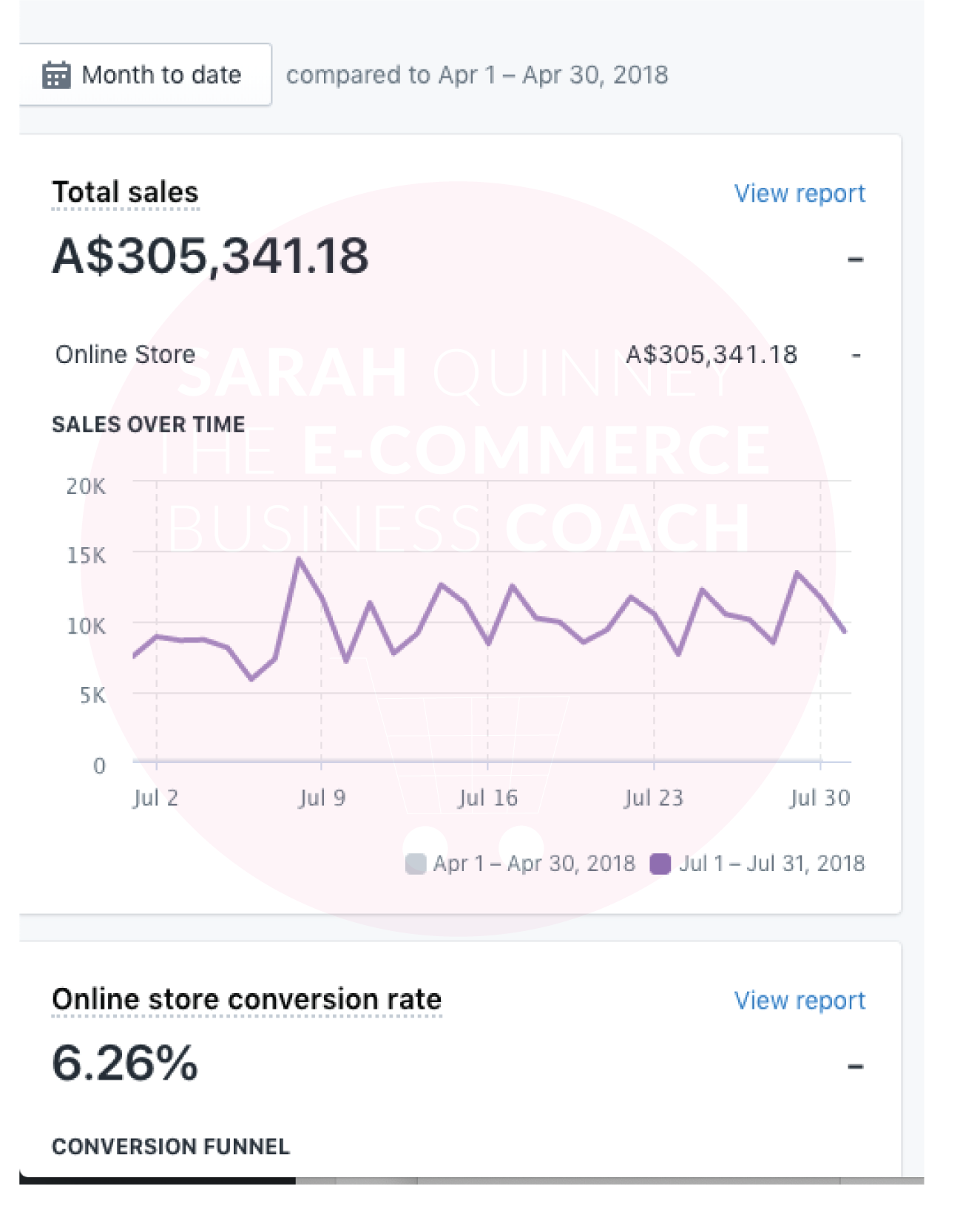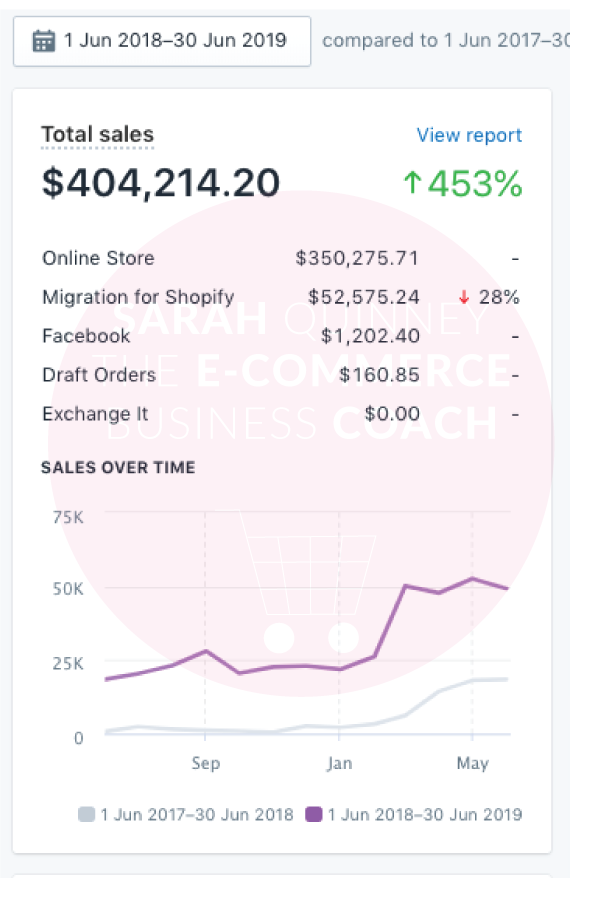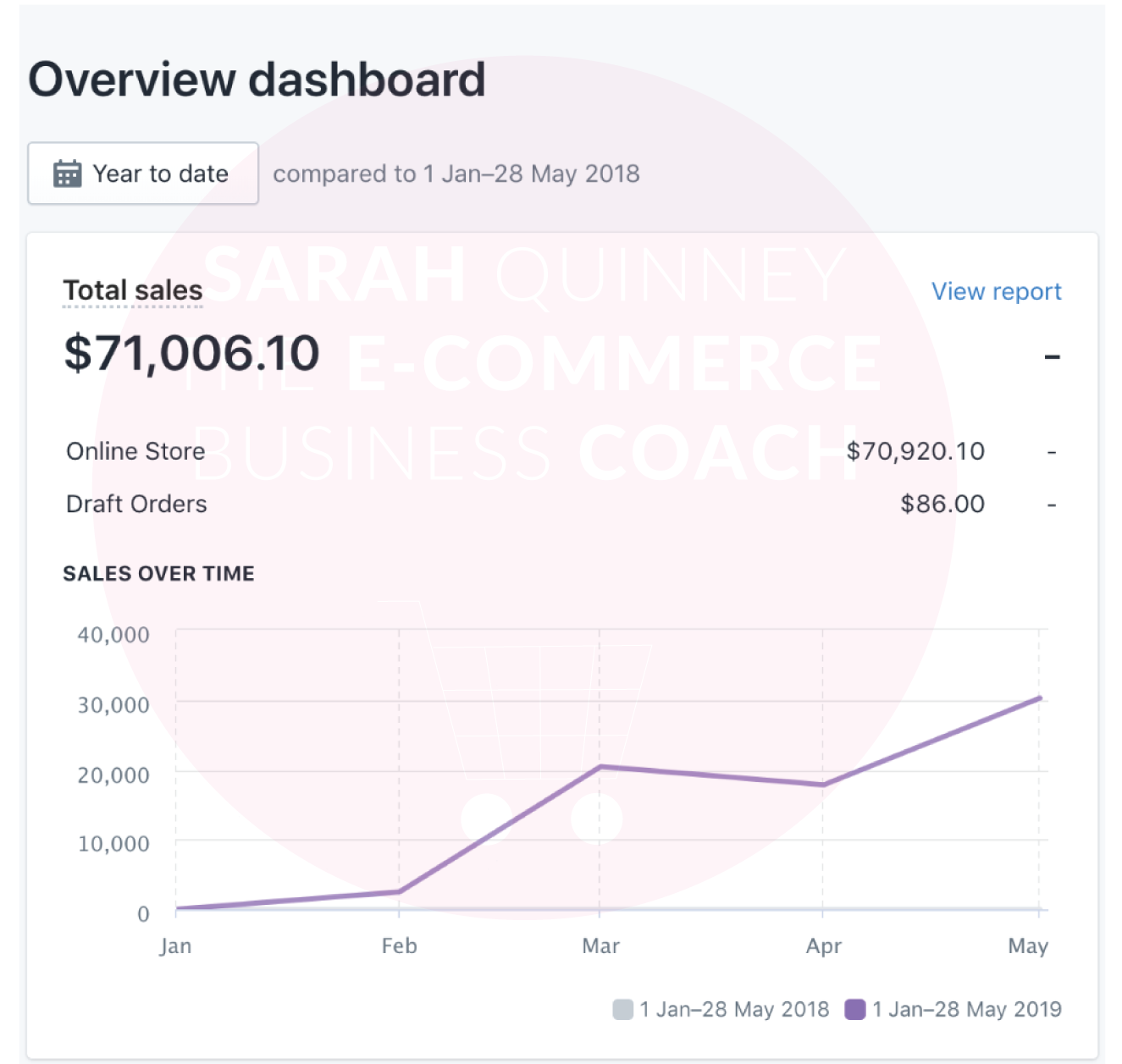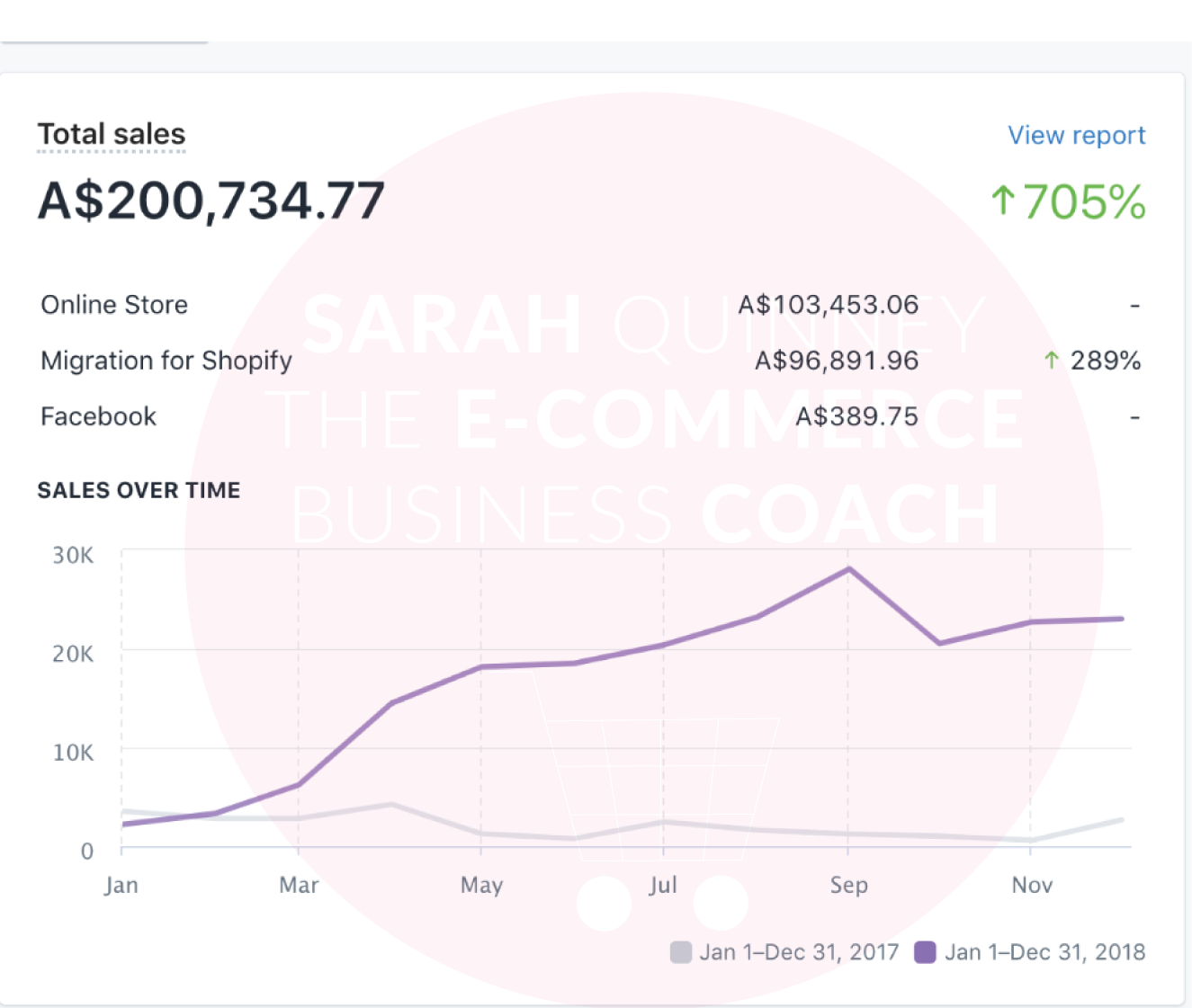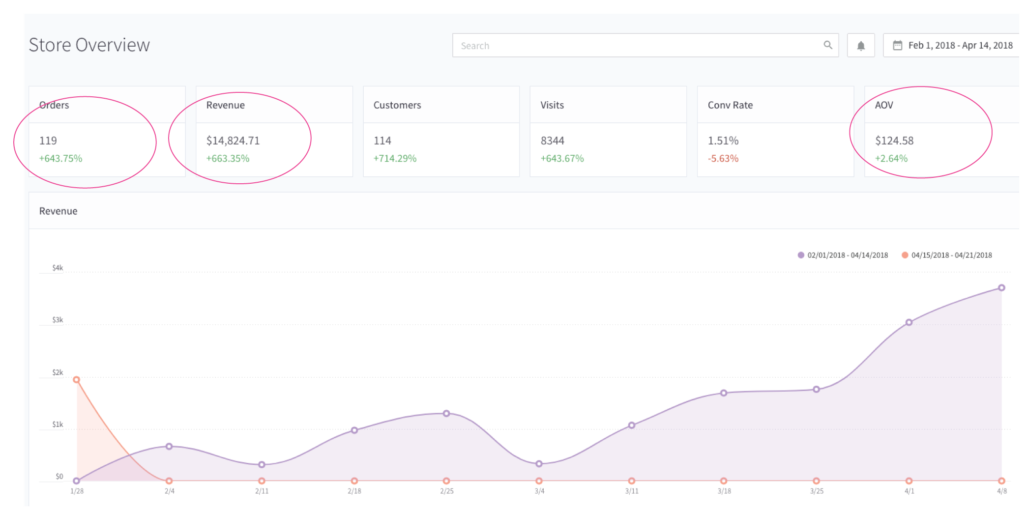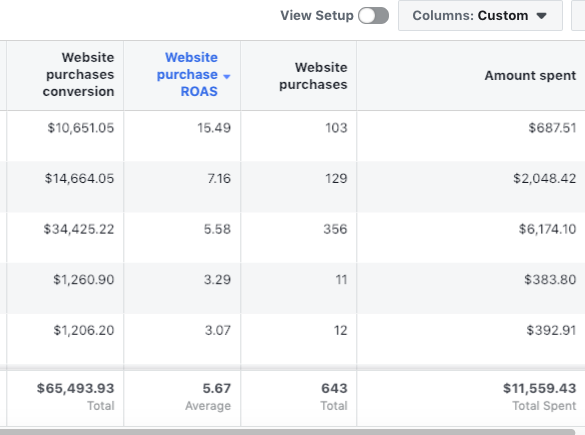 Sales in 7 days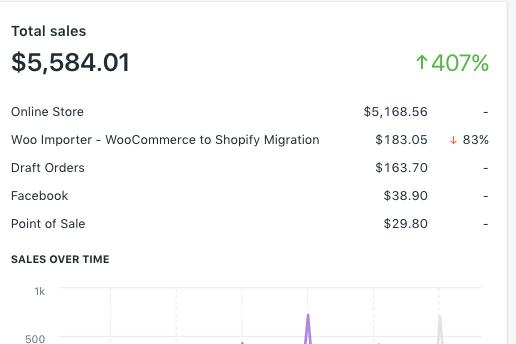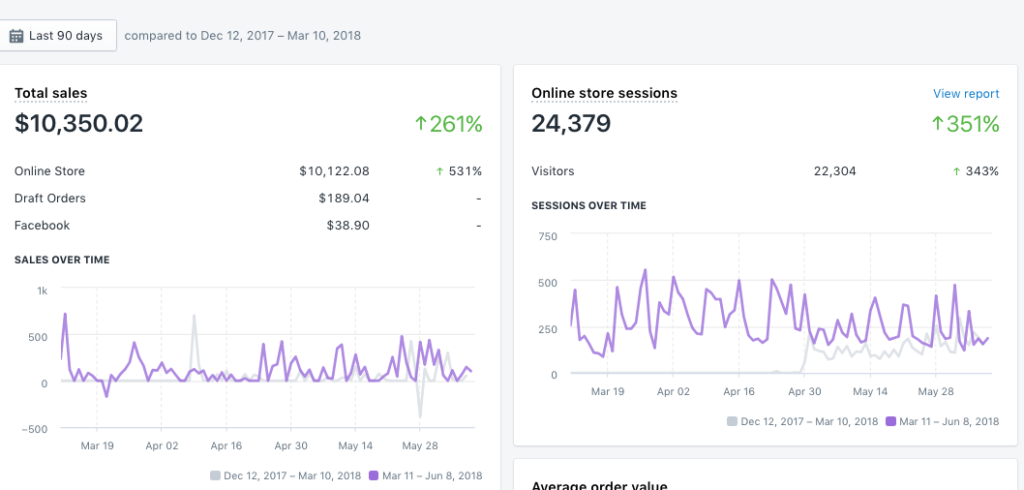 ✨ Learn More and Apply for The E-Commerce Business Owners Mastermind to start and scale your online store today – CLICK HERE