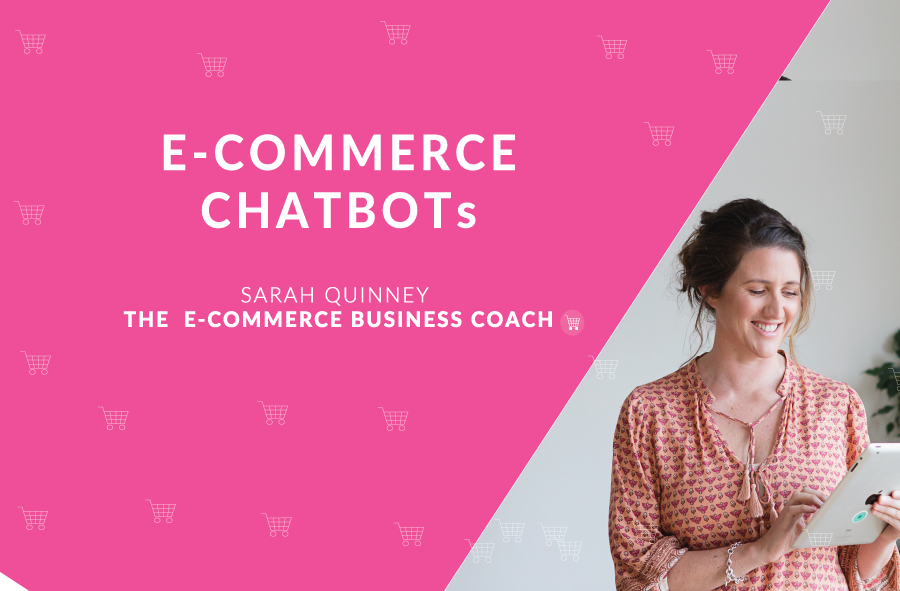 E-Commerce Chatbots to drive growth
I am super excited to be offering this new service here at The E-Commerce Business Coach and it all has to do with one of the most exciting intersections of shopping and communicating with your customers.
E-Commerce Messenger chatbots – A done for you set up and management service.
Messenger chatbots for e-commerce brands have the power to differentiate themselves from competitors and are proven to be innovative and effective in converting buyers.
The use of chatbot for e-commerce is about to take a new evolutionary step.
Chatbot for e-commerce is emerging not only as an alternative to what these chat services currently provide but are about to convert  into online shopping carts as well.
If you not harnessing this technology now you are simply leaving money on the table !!! Just look at these statistics:
The four top messaging apps surpassed the top four social networks in terms of global monthly active users and this is only the start of what is going to be a new way of e-commerce online.
According to a recent report by Grand View Research, the global chatbot market is expected to reach $1.23 billion by 2025, a compounded annual growth rate (CAGR) of 24.3%.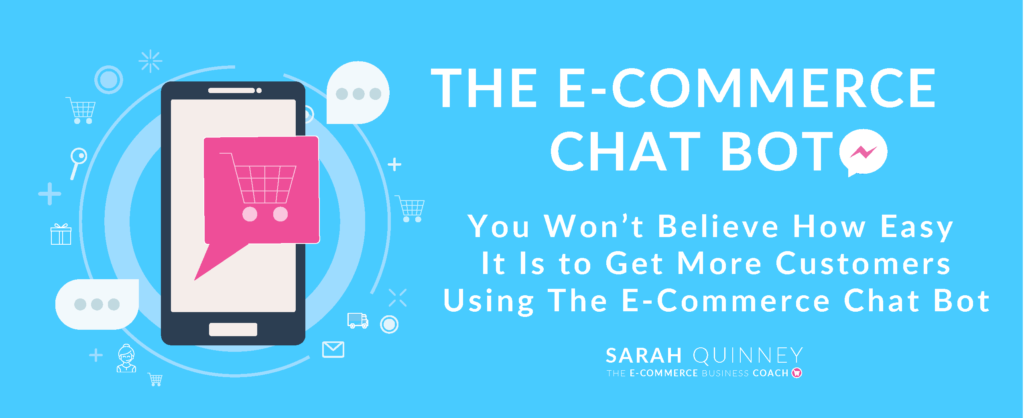 Are you ready to be one the leading e-Commerce brands integrating this growth technology into your business?
Some of the types of bots that we are implementing for our clients:
1. Order/shipment tracking chatbots
2. Marketing and List Building chatbots ( personally love these)
3. Competition Bots – the most exciting opportunity for list building
4. Ongoing broadcast activities
2. Customer service chatbots
3. Product finder chatbots
4. Order-taking chatbots
I am so excited to offer you this service so your brand can master the cutting-edge field of Messenger Marketing and learn to use chatbots to connect with your audience, delight your customers, and drive new sales for your business.
And if you want us to it for you!  CLICK HERE TO LEARN MORE

Ready to scale your e-commerce business?  Here are 3 options to start and scale your store today with Sarah today:

1.  The E-Commerce Mastermind – Strategy and your exclusive community of businesses owner so you can scale your e-commerce store!

2.  1:1 Coaching – My Blue Ribbon – Private 1:1 E-Commerce, growth and strategy coaching.

3.  The E-Commerce Agency – Facebook Ad Management, Shopify Website Design and Digital Marketing Services.