FACEBOOK ADS SET UP AND MANAGEMENT FOR E-COMMERCE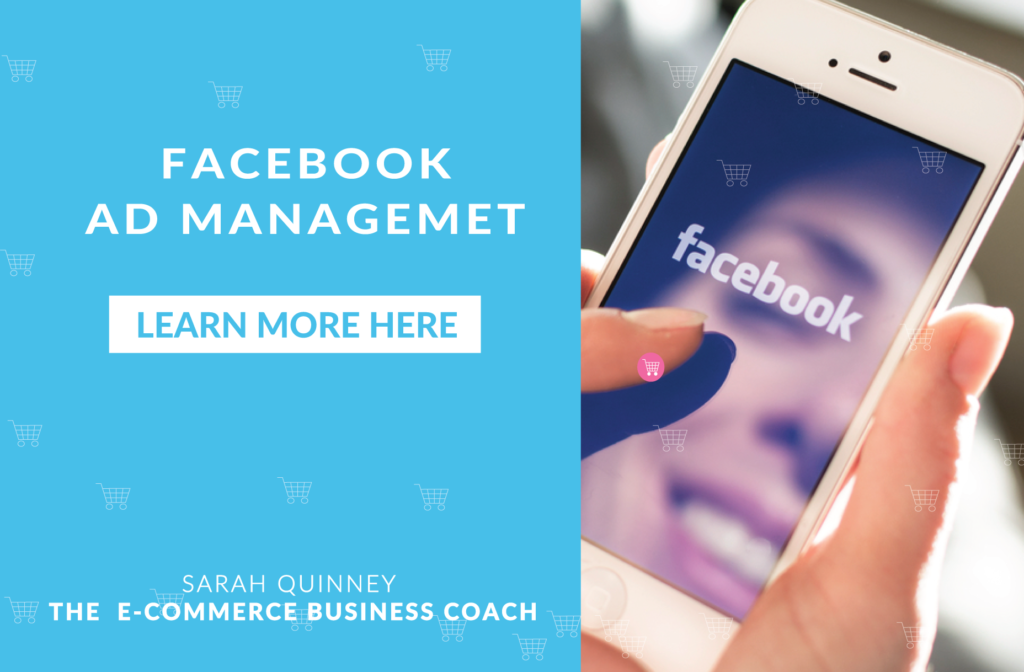 Struggling to get results from your current Facebook campaigns.
We specialise specifically in scaling e-commerce facebook ads for brands.
Helping store owners create an ROA on their Ad Spend for financial profitability
From Set-up and small management packages to full-scale brand management optimisation and conversion campaigns. Book a free strategy call to find out if we can help.

E-COMMERCE CHATBOT SET UP + MANAGEMENT
If done properly, Facebook Chatbots provide enormous potential to drive sales and enhance the customer relationship.
Use the power of Modern messenger to attract new clients daily for your e-commerce store today.
The best thing about chatbots is that they give you an automated, cost-effective way to communicate with your customers in a way that is more direct and personal than ever before.
Schedule a call with Sarah and her team to help you get your e-commerce messenger bot up and running and making sales for your e-commerce business today.

CUSTOM E-COMMERCE WEB- DESIGN AND BRAND RE-RESH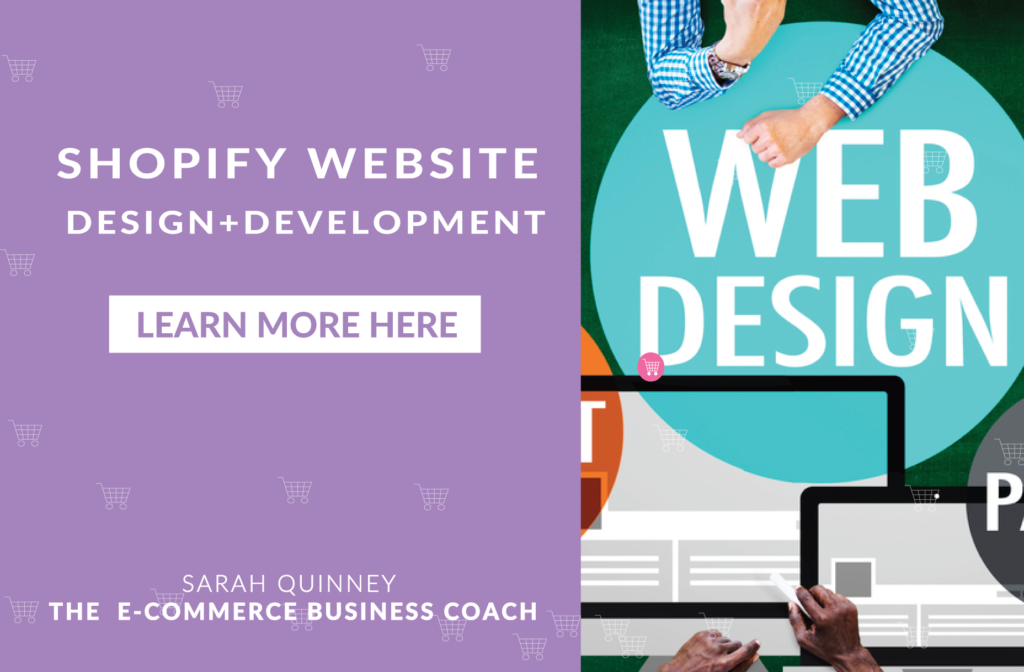 Helping Shopify store owners  convert their online visitors to customers
Sarah has a Masters in Graphic design and over 20 years experience in designing and building sites that both look great and convert. We have a team of developers and designers under Sarah's guidance that work with our clients at all stages including strategy, discovery, branding, design, build and e-commerce optimisation.
With a focus on digital commerce design and development, Sarah works with businesses of all sizes; from startups and established companies to enterprise organisations. With more than a decade of experience working as specialists in digital commerce,  Sarah and her team are well equipped to help you build a second-to-none e-commerce website.
Our principal partnership is with Shopify. Partnering with Shopify allows us to deliver second to none digital commerce systems, operations management tools, and customer relationship assets; allowing us to produce high-level results for our clients, notably achieving considerable and rapid business growth.
Our team is extremely passionate about building top-notch e-commerce websites that perform for both you and your customers.