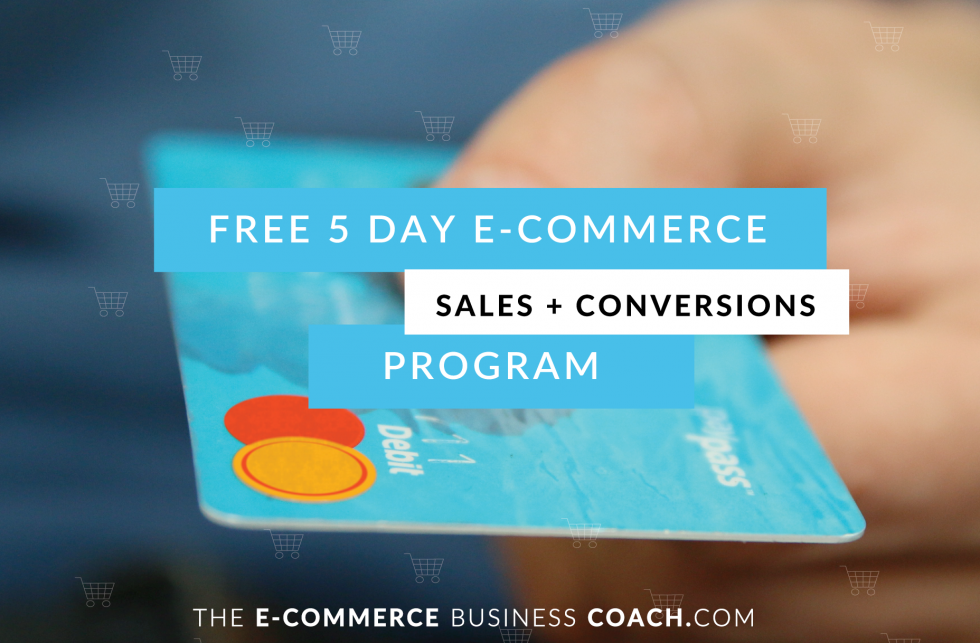 Free E-Commerce Sales and Conversion Program
Q: Want to know 5 reasons why your not making sales as fast as you'd like?
A: Access your Free 5 Day Program 'E-Commerce Sales and Marketing Strategies and I will show you 5 quick and easy ways to increase your sales + Profits today'
DAY 1: How to use Facebook groups for E-Commerce Business.
DAY 2: How to prevent cart abandonment and increase cart conversions
DAY 3: Essential home page elements that may online stores are simply not doing to make the sales process easier.
Day 4: Why I stooped boosting Facebook posts and how I now create targeted FB Ad campaigns instead – explained!
DAY 5: One little trick that no one tells you about to increase SEO of your E-Commerce Business that I'm going to bust the lid on!

When you're ready to grow your e-commerce business, here are 3 options to start and scale your e-commerce store.

1. Want professional help in setting up and optimizing your Facebook™ Ad campaigns? Learn more here

2. Apply for  1:1 VIP e-commerce coaching– My High-level, Growth, strategy and my done-with-you 1:1 e-commerce coaching programs.

2. The E-Commerce Business Owners Mastermind – Growth, strategy and community of amazing e-commerce business owners, starting and scaling their brands!