CUSTOM E-COMMERCE WEB- DESIGN AND BRAND RE-RESH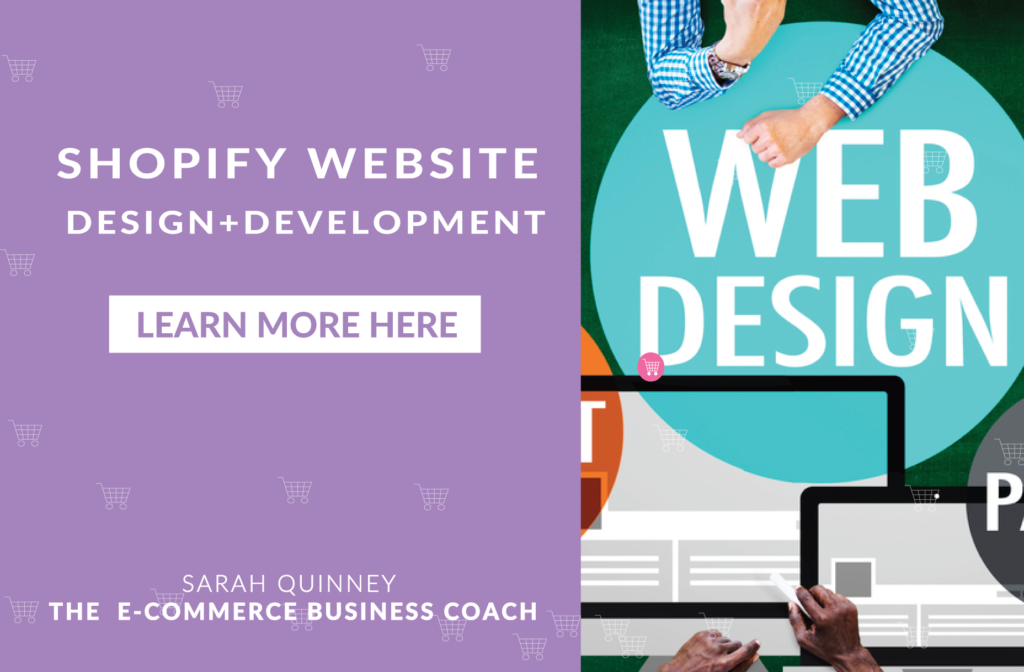 Helping Shopify store owners  convert their online visitors to customers
From concept to completion, my team and I pride ourselves on providing custom Shopify Design and Development services for all e-commerce business types.  We can create a beautiful and responsive e-commerce store, set up the Shopify account for you and take care of all the technical stuff, so you can focus on starting your online business and selling online!
Why a Shopify store?
Whether you're migrating from another platform or starting from scratch, Shopify will fast track your success. There is a reason Kylie Jenner decided to build her store with Shopify – because it is the most responsive e-commerce platform that exists
 Development
Design
User Training
Data Integration
Email Setup
Custom Development
Graphic Design
Put simply, Shopify eCommerce websites should convert visits into sales. Visitors now expect a great deal from their online shopping experience and in what is often a congested marketplace, it is important to carefully balance certain key factors as part of your eCommerce web design.
Our principal partnership is with Shopify. Partnering with Shopify allows us to deliver second to none digital commerce systems, operations management tools, and customer relationship assets; allowing us to produce high-level results for our clients, notably achieving considerable and rapid business growth.
Our team is extremely passionate about building top-notch e-commerce websites that perform for both you and your customers.
We'd love to chat with you about your next store on the Shopify platform.
Book a call here to talk to Sarah Today