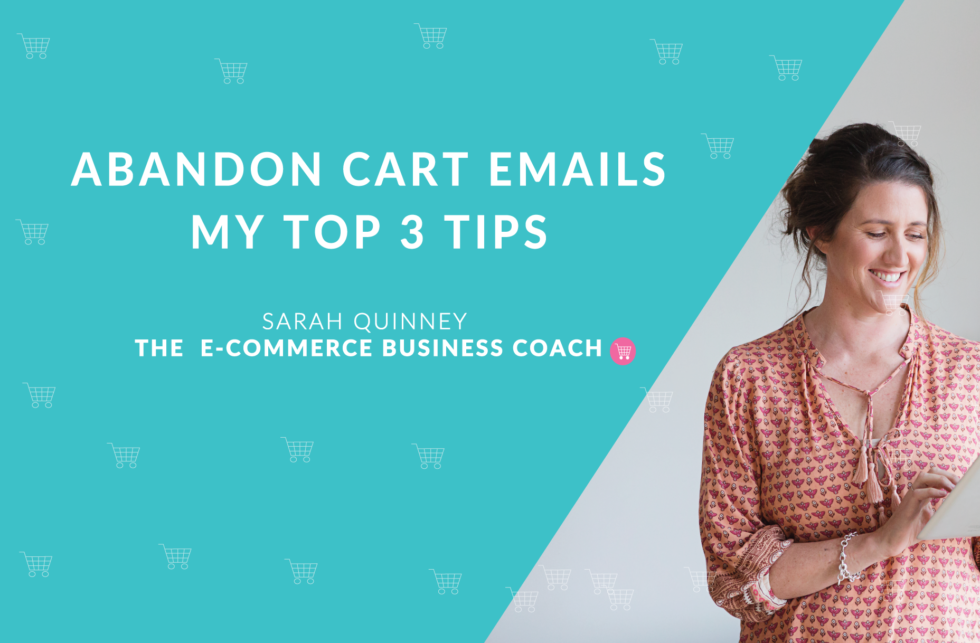 Abandon Cart Emails – Top Tips
Abandoned cart emails are your secret weapon. (Insert Ninja)


If you can send a timely email to those shoppers who abandoned their cart to remind them about the products that they're missing out on, you have a great chance to land a sale from them.
Picture this
– you were browsing an online store, ready to purchase those new shoes that you've been looking at.
Just as you're about to finish the transaction, and something distracts you.
 You close the window. You abandon the cart. You forget about it.
But, that doesn't mean that you aren't interested in the product any more.
Later on that day you receive an email with the store informing you that you forgot to complete the purchase.
'Oh yeah!' echoes through your mind. And, just like that, the e-commerce store lands the sale.
Abandoned cart emails can turn those situations where your customer forgets about your products into situations where they purchase them.
Here are some tips for nailing abandoned cart emails
Send Your First Email Right Away
Regardless of the reason, your shopper left the cart, you probably only have few hours to win them back. Your first email should be sent within an hour of the cart abandonment. Ideally, it should be sent before the shopper walks away from their computer.
This is why asking for an email address as soon as possible is crucial. Without a valid email address, there's no way to follow up.
The First Email – Helping, Not Selling
Your first email should be anything but pushy. By sending an email right away, you've already risked irritating your potential customer and creating negative associations with your brand – the opposite of your intention.
Because of this, your first email should aim to help the customer, not sell to them. Perhaps they had technical difficulties? Was the process taking too long, or was their payment declined? Present alternatives and solutions, and ask for feedback. Any responses you receive will help you tailor your purchase process and messaging in the future.
The Second Email – A Sense of Urgency
After you've sent your initial email (within an hour of the shopping cart abandonment), take a breather before sending any additional emails. Wait at least 24 hours before sending a second email.
Your second email should create a sense of urgency. Let your shoppers know that their carts will soon expire and that any discounts or availability won't be guaranteed later.
The Third Email – Incentivize
If you choose to send a third email, it should be delivered after 48 hours have passed. Remember, if you send too many emails, your irritated future-customers are likely to mark them as spam. The third email should incentivize the shopper to complete their purchase: why not offer a time-limited discount or free shipping?
Send incentivizing offers rarely – maybe 20-30% of the time. You don't want your customers to expect discounts.
If the shopper is a high-value customer but hasn't redeemed an incentive in the last month, you might want to try a third, incentivizing email.
Ready to grow your e-commerce business, here are 3 options to start and scale your e-commerce store.

1. Want professional help in setting up and optimizing your Facebook™ Ad campaigns? Learn more here

2. Apply for  1:1 VIP e-commerce coaching– My High-level, Growth, strategy and my done-with-you 1:1 e-commerce coaching programs.

2. The E-Commerce Business Owners Mastermind – Growth, strategy and community of amazing e-commerce business owners, starting and scaling their brands!