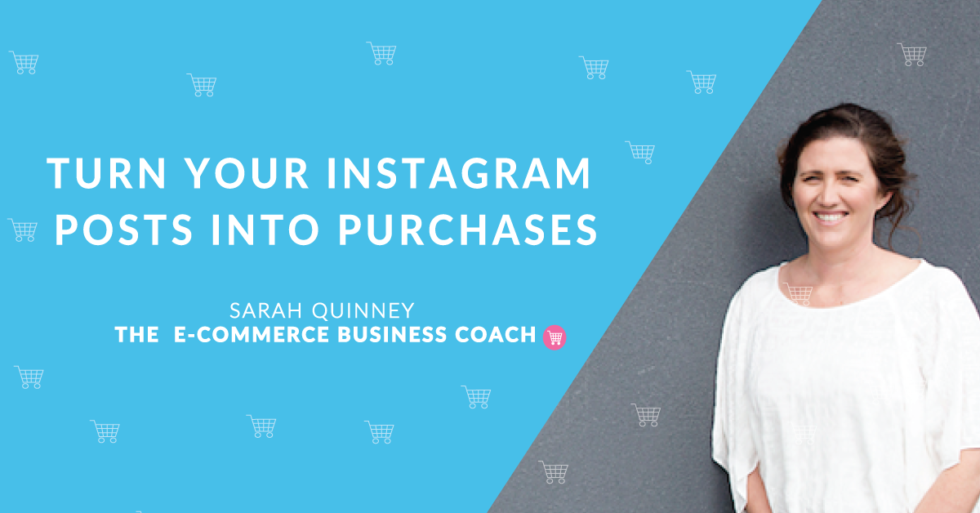 Turn your Instagram posts into purchases

Excited much! I am!!! In case you missed it yesterday, I wanted you to know that…

Instagram has announced yesterday that shopping on Instagram is expanding internationally to businesses into:


Australia
UK
Canada
Germany
France,
Italy,
Spain
Brazil


Read all about it here

Which means you can now you can simplify the shopping experience on Instagram by allowing your audience to learn more about your products with a single tap, taking users directly to your Shopify store to make a purchase.

Instagram first introduced Shopping tags into its platform last November, but they were only available to a handful of brands,

Earlier this year, Instagram opened them to Shopify and BigCommerce. Since then, Shopify has been testing the feature with a handful of its merchants before widely releasing it and the company says seller response has been enthusiastic.

Big Commerce has also just announced that its Instagram shopping tool is now available to US brands that use its service. 

Install the app directly here for Shopify Merchants

This is super exciting for Shopify store owners. 

I am a massive fan of Shopify!
I have run two of my own E-Commerce Brands through this platform, and have moved multiple clients over only to see huge results in terms of sales growth.

The integration with so many different selling channels is by far one of the biggest assets Shopify has going for it.


Sales doubling just by switching over to Shopify
Integration of multiple sales channels
The multitude of apps and third-party plugins
The ease.. oh my gosh saving you thousands of web developers
Your very own 24-hour support team
Ready to grow your e-commerce business, here are 3 options to start and scale your e-commerce store.

1. Want professional help in setting up and optimizing your Facebook™ Ad campaigns? Learn more here

2. Apply for  1:1 VIP e-commerce coaching– My High-level, Growth, strategy and my done-with-you 1:1 e-commerce coaching programs.

2. The E-Commerce Business Owners Mastermind – Growth, strategy and community of amazing e-commerce business owners, starting and scaling their brands!